AC4D Studio Tour
November 6, 2018 4pm - 6pm
Join our open house, get a glimpse of our current projects, and speak with us about how we work with students and community partners to tackle the social and civic issues we face in our beloved city.
Austin Center for Design
1023 Springdale Rd #2c
Austin, TX 78721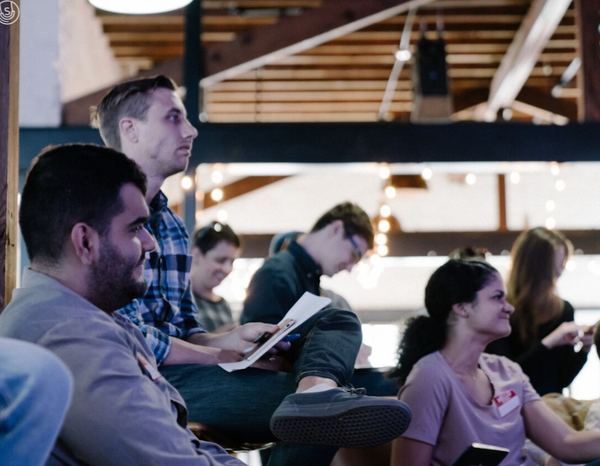 AC4D Studio Tour
Austin Center for Design (AC4D) is a not-for-profit institution that teaches the theory and process of design in the context of societal problems.
Our certification program focuses on creative learning-by-doing style of a design studio environment, and substantiate method with theory. Students immerse in civic issues, while formulating advanced design ability in synthesis, system and service design, and entrepreneurship.
Through capstone projects, the center partners with social, public and private sector organizations to provide our students meaningful challenges, while simultaneously driving innovation in how our partners serve its constituents.
We recently expanded to a new campus / studio at Springdale General. Come join us at our guided open house, see behind the scenes of our process, and hear what we have learned over the years addressing social issues in Austin ranging from homelessness to civic engagement.
4:00 – 4:15 Arrival and networking (snacks and drinks provided)
4:15 – 5:00 Self-guided tour of AC4D Studio and Springdale General
5:00 – 5:30 Panel Discussion from AC4D alumni and students
5:30 – 6:00 Questions and mingling
LOCATION
1023 Springdale Rd #2c, Austin, TX 78721
PARKING/TRANSIT
On - Site Parking
1023 Springdale Rd #2c
Austin, TX 78721