Broad Studios: Art Collective Studio Tour
November 9, 2018 4pm - 6pm
Tour our studio, see our production practices, and speak with us about how we have opened doors in our respective mediums, and how we support one another in collaboration. We'll have drinks and snacks as well!
Broad Studios
1023 Springdale Road, Suite 6D
Austin, TX 78721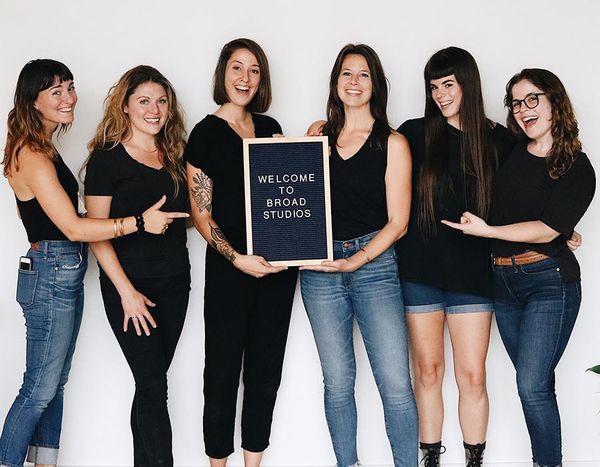 Broad studios: Art Collective Studio Tour
Broad studios is an all-female art collective, with a new studio in Springdale General. We host workshops, events, and art education, in addition to six production studios. Our team of makers: Kara Pendl - Karacotta Ceramics, Kylee Barnard - Silk Diaries, Hallie Shafer - She Ceramics, Genna Williams - Genna Williams Ceramics, Ellen Bruxvoort - FIBROUS and Emily Eisenhart. Our collective studio has intentionally been designed without doors or walls, to facilitate collaboration and a fun, inclusive work environment across our broad mediums. Stop by to chat with us about our design practices and see our production methods in-depth!
LOCATION
1023 Springdale Road, Suite 6D
Austin, TX 78721
ORGANIZED BY
Broad Studios
PARKING/TRANSIT
Parking | Bus stop outside Springdale general | Rideshare
1023 Springdale Road, Suite 6D
Austin, TX 78721