Community Impact Newspaper Studio Tour
November 9, 2018 2pm - 4pm
Join us as we open the doors to explore our talented design department and tour our state-of-the-art printing facility to highlight what makes our community newspaper different.
Community Impact Newspaper
16225 Impact Way, Ste. 1
Pflugerville, Texas 78660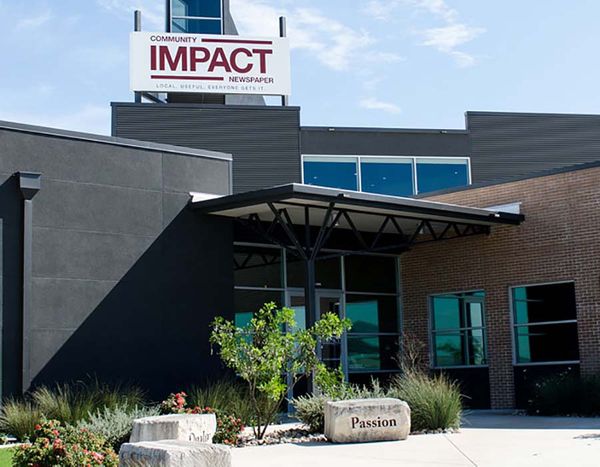 Community Impact Newspaper Studio Tour
Owners John and Jennifer Garrett launched the first edition of Community Impact Newspaper in 2005 with three full-time employees covering Round Rock and Pflugerville. Now, Community Impact Newspaper distributes hyperlocal news and information to millions of local residents and business owners each day online and monthly by mail.
Community Impact Newspaper is vested in the communities we serve and has dedicated reporters in each community who attend city council and school board meetings, as well as designers who help visualize complex and data-heavy stories. We are among the first to report on local business, transportation, education and health care news. Our staff serve on chamber boards, volunteer with nonprofits and are involved in our communities to make them a better place to live and work.
We are also built on a foundation of passionate and innovative people. We would like to open our doors to the design community for a behind-the-scenes look at our team's process of producing quality advertising and editorial design. The tour will include a walk-through of both our offices and printing facility, highlighting the different aspects of what we create. Some of the items we will touch on are:
Ad/Special product design: A discussion of what makes us different from other newspapers and how we work with the clients and sales team to build ads that suit their needs.
Newspaper design: A discussion focusing on how our infographics enhance the reader's experience with the content in the paper.
Print facility: A walk through our on-site, state-of-the-art print facility, for an upclose look at the prepress, web and sheetfed presses, bindery and mailing operations.
Evolution of our website: A discussion and display of how the UX designer and development team works hand in hand to create a product that partners with the printed newspaper.
All tours will start at the entrance of our facility and end with a Q&A with our team. Tours will consist of 10 people at a time and begin every 20-30 minutes. They will last approximately 45 minutes. In order to tour the printing facility, closed toe shoes must be worn.
Please join us as we open our doors to the community and show you why we say "Print Ain't Dead".
LOCATION
16225 Impact Way, Ste. 1, Pflugerville, Texas 78660
ORGANIZED BY
Community Impact Newspaper Studio Tour
PARKING/TRANSIT
On-site parking
16225 Impact Way, Ste. 1
Pflugerville, TX 78660