Designing Alternative Environments In The Post-Truth Era
November 6, 2018 10am - 11am
Join us as we bring together community leaders in the discussion of the current social climate and how it affects the built environment over breakfast tacos.
Native Hostel
807 E. 4th St.
Austin, TX 78702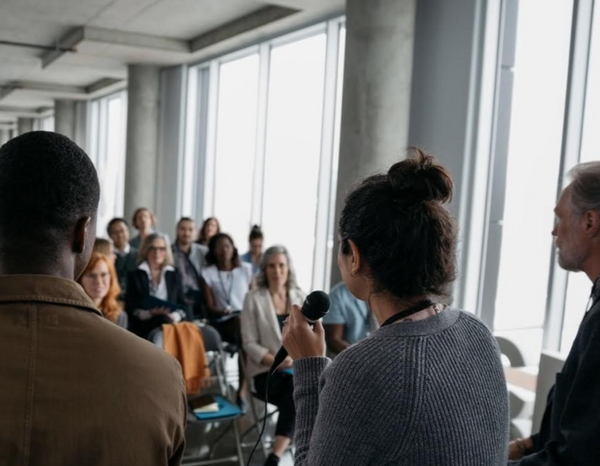 Designing Alternative Environments In The Post-Truth Era
Within the current social climate, immigration detention centers are violating basic human rights. Rather than dehumanizing immigrants through caging and isolation, we are seeking design that propels a humane alternative to a rather worldly and complex problem. How can designers influence politics and design for social justice?
This discussion aims to touch on Community inclusivity within the context of Immigration. Specifically in how we can integrate and dignify asylum seekers into our society rather than identifying them as criminals or terrorists. How can designers solve these spatial problems in Austin and how can we integrate social housing into this mix?
Panelists
Sarah Lopez, Assistant Professor, The University of Texas at Austin School of Architecture
Sarah Lopez is a built environment historian, as well as a migration scholar. Lopez' research focuses on the impact of migrant remittances—dollars earned in the U.S. and sent to families and communities in Mexico—on the architecture and landscape of rural Mexico and urban USA. Lopez is currently working on two projects. The first examines the architecture of immigrant detention facilities in Texas, a project commenced in partnership with the Humanities Action Lab (HAL) States of Incarceration national-exhibit. Her class contribution to the exhibition is titled Spatial Stories of Migration and Detention, and was recently exhibited at UT Austin. The second explores the evolution of an informal binational construction industry linked to thirty years of continuous migration between Mexico and the US. She received the 2015 Outstanding Teaching award from LLILAS, and the 2016 Outstanding Teaching Award from the School of Architecture. In 2017, Lopez was a Princeton-Mellon Fellow in Architecture, Urbanism, & the Humanities.
Jennifer Long, Executive Director, Casa Marianella
Originally from Dallas, TX, Jennifer Long has been the director of Casa Marianella since 1998. Jennifer's initial training and inspiration in homeless services came from a year of service with the Los Angeles Catholic Workers in 1978. She received a degree in Social Philosophy from UC Santa Cruz and a Masters Degree in ESL from UT Austin. The mission at Casa Marianella is to create community with Latin American immigrants and international asylees by providing hospitality and promoting self-sufficiency. In addition to shelter, Casa offers access to legal and medical resources, food, clothing, English classes and other resources. Over the years, Casa Marianella has grown into 3 distinct houses located in East Austin. The agency as a whole shelters an average of 325 individuals annually as well as provides assistance and services to the community.
Carlos González Gutiérrez, Consul General of Mexico in Austin, TX
With a Bachelor of Arts degree in Foreign Relations from El Colegio de Mexico and a Master's degree in Foreign Relations by the University of Southern California, Carlos González Gutiérrez serves as the Consul General of Mexico in Austin (2015-present). He was appointed by the President of the Republic of Mexico, Enrique Peña Nieto, and ratified by the Senate, to serve as Consul General of Mexico in Austin, Texas, with jurisdiction in 23 counties of this state. As a scholar, he is the author of several publications about the relations between the governments of Mexico and the United States.
LOCATION
807 E. 4th St.
Austin, TX 78702
ORGANIZED BY
Latinos in Architecture (LIA)
PARKING/TRANSIT
Parking lot | FREE B-cycle | Public Transportation | Rideshare
807 E. 4th St.
Austin, TX 78701