Designing for Affordable Housing
November 7, 2018 10am - 11am
This informative exchange will illustrate the collaborative efforts behind affordable housing design. A brief presentation will be followed by discussion. Refreshments provided.
Studio Balcones
702 San Antonio St.
Austin, TX 78701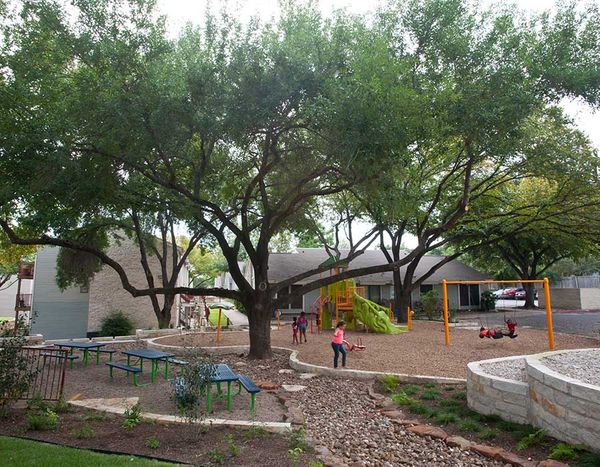 Designing for Affordable Housing
This discussion will focus on the process of designing for affordable housing. Studio Balcones has worked on myriad Foundation Communities Projects with H+UO Architecture and will host a collaborative event with all three parties regarding the challenges and opportunities tied to designing affordable housing in Austin. We hope to better prepare designers for creating more spaces that are equitable, affordable, and maintainable. Oftentimes these projects have a small budget and an even smaller maintenance staff, but the final product is bigger and more rewarding than we could have ever imagined. Everyone deserves places to play, walk around, and enjoy respite indoors and out. Let us open the door to designing more of these spaces in and around Austin.
Speakers
Jennifer Orr, Principal, Studio Balcones
Travis Streeter, Project Manager, Studio Balcones
Megan Matthews, Development Project Manager, Foundation Communities
Paula Suchland, Asset Project Manager, Foundation Communities
LOCATION
702 San Antonio St. Austin, TX 78701
DAY
Wednesday November 7th
ORGANIZED BY
Studio Balcones Landscape Architecture
PARKING/TRANSIT

Limited parking (paid street and garage parking) | FREE B-cycle | CapMetro downtown | Rideshare
702 San Antonio St.
Austin, TX 78701