DesignWell Stories Panel
November 5, 2018 10am - 11am
Join design leaders and healthcare pioneers for a round of lightning talks and panel discussion on human-centered design in the Wild West of healthcare.
athenahealth R&D
800 W. Cesar Chavez St.
Austin, TX 78701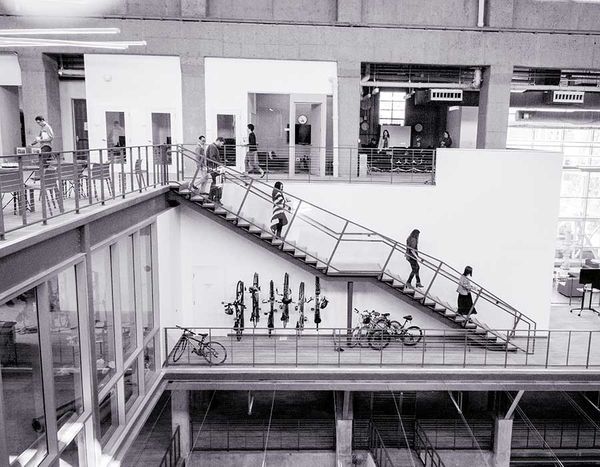 DesignWell Stories Panel
Welcome to the Wild West of Design for Healthcare. Design leaders from athenahealth, frog, the Design Institute for Health, Gensler Health & Wellness, Upstream Thinking, WellSmith and/or others will tell stories about the doors held open, doors slammed, and the thresholds they've crossed while designing with a human-centered approach in the complex and often surprising landscape of Healthcare. Through short talks and personal stories, you will be exposed to the unique challenges and opportunities for design in this heavily regulated, incentivized, and rapidly changing field.
This event will be hosted at athenahealth's office at the renovated Seaholm Power Plant. athenahealth is Healthcare's first platform company, connecting our network of cloud-based services to transform healthcare. 13% of Americans were seen by an athenahealth provider last year, and with over 110K providers, 105M+ patient records, 300K+ network endpoints, 150 "More Disruption Please" partners, we are opening up the network and multiplying our intelligence to free people up to do what matters. athenahealth's 5,000+ employees are based in Watertown, MA with hubs in Austin, Atlanta, Belfast, and India, on a mission to help deliver better care for all.
Panelists
Drew Miller, Executive Director of Design, frog Health
Lindsey Mosby, Regional Practice Area Lead, Health & Wellness at Gensler
Lucas Artusi, Senior Systems Designer, Design Institute for Health, UT Dell Medical Center
Paul Kramer, Partner, Upstream Thinking
LOCATION
800 W. Cesar Chavez St. Austin, TX 78701
PARKING/TRANSIT
Paid Parking Garage, Street Parking | FREE B-cycle
800 W. Cesar Chavez St.
Austin, TX 78701