Emerging Technology Design Tour at IBM
November 8, 2018 2pm - 4pm
How do you design an experience for technology that doesn't exist? Join us as we discuss the impact of emerging technology on design processes, and demo IBM's latest quantum products.
IBM Design Studio
11501 Burnet Road Building 903, Floor 7
Austin, TX 78758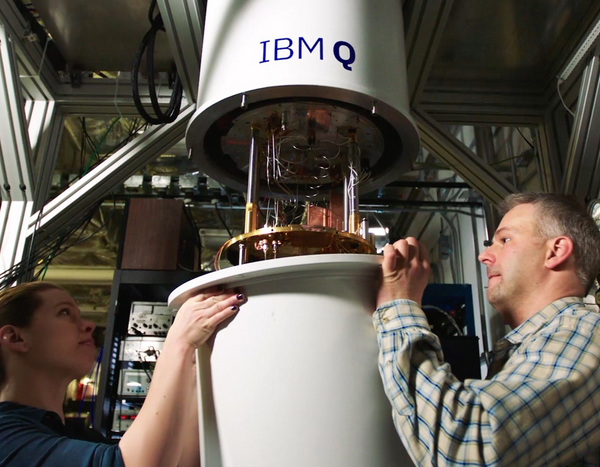 Emerging Technology Design Tour at IBM
Quantum computers are really complex, but they shouldn't be complex to use.
At the intersection of emerging technology and human-centered design, the Emerging Technology team at IBM Research works to bring science out of the lab and into the world. From an app game to a free tool for running experiments on a quantum computer via the Cloud, we are passionate about building inclusive and intuitive solutions for experts and beginners alike – and we have learned a lot along the way.
Join us as at the IBM Design Studio for a discussion about how to design solutions for technology that doesn't exist. Our 30-minute panel – representing research and design – will discuss how we navigate the evolution of our respective roles and processes. Following our panel, we invite you to dive into our products! Build quantum experiments on IBM's Quantum Composer (a graphic user interface that simplifies the programming process for Quantum computers), play a game to learn the basic building blocks of quantum computing, and take a virtual tour of our Quantum labs. We hope to inspire you with what's possible!
Facilitators
Amanda Shearon
Greg Kida
Jules Murphey
Kara Kotwas
Sana Sharma
Hyun Seo
LOCATION
11501 Burnet Road Building 903, Floor 7 Austin, TX 78758
PARKING/TRANSIT
Free parking on-site
11501 Burnet Road Building 903, Floor 7 Austin, TX 78758