Get Out Of The Way: Using Fluid Interfaces To Design Seamless Experiences
November 8, 2018 10am - 11am
When real-world actions inform interactions, we create fluid experiences that improve usability and delight users. Join us as we discuss the evolution of interfaces and how fluid interfaces can create better user experiences.
thirteen23
506 Congress, 2nd Floor
Austin, TX 78701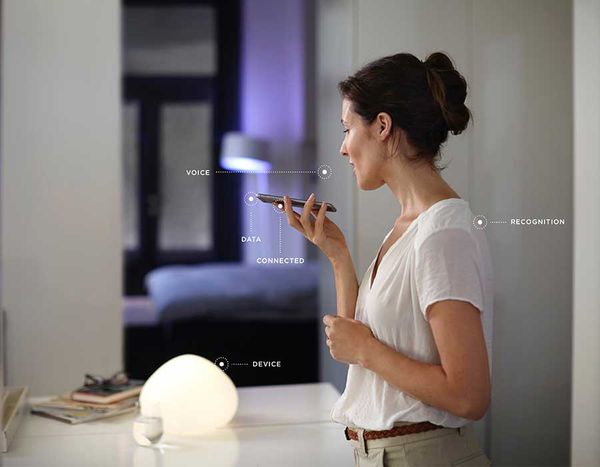 Get Out Of The Way: Using Fluid Interfaces To Design Seamless Experiences
Just like humans, interactions are constantly evolving. The same users that were once waiting for their desktops to dial up the internet can now ask their voice assistants to book their next hair appointment. New technology has surfaced opportunities to enrich experiences, but how do we make them feel more seamless and natural? By using real-world actions as a way to inform interactions, we can open doors to fluid, intuitive experiences that improve usability and delight users.
In this talk we'll walk through the evolution of interfaces, discuss what a fluid interface is, and cover what designers and developers need to think about when setting out to create this type of experience (and why they should!).
Speakers
Shawna Murland, Creative Director, thirteen23
Shawna is the creative director at thirteen23, an interactive product studio dedicated to building intelligent software. Shawna leads multidisciplinary teams in solving complex challenges in organizational design transformation, enterprise software and large-scale design language systems, and product design. In addition to leading experienced teams, Shawna has also worked with enterprise clients to help build and scale user-centered design capabilities within their organizations by teaching, training, and inspiring internal teams on design thinking methodologies. Shawna is continuously pushing to broaden the definition of human-centered design to not only focus on building empathy for users, but also for our design collaborators. Shawna continually seeks to understand the complexities of human relationships in order to better understand herself so that she can mentor, manage, and challenge the status quo.
Morgan Wheaton, Associate Creative Director, thirteen23
Since joining thirteen23, Morgan has led strategy, design, and UX initiatives on a number of consumer projects, spearheading digital experiences for Honeywell, Bose, Bose Automotive, and HP. Most recently, Morgan led the design and prototyping efforts for Kohler's new award-winning, voice-integrated smart home platform announced at this year's CES. When not in the office, Morgan can be found hiking, cycling, and planning her next vacation.
Edgar Rios, Designer, thirteen23
As a designer at thirteen23, Edgar has proven himself as a skilled visual designer with a penchant for UI prototyping. Recently, Edgar has brought these skills to projects for clients such as Bose, Bose Automotive, Kohler, and Visa. When not in the office, Edgar can be found staying up to date with design and tech news, exploring the latest gadgets, and daydreaming about mid-century design.
Marc Vandehey, Senior Developer at thirteen23
Marc is a Senior Developer at thirteen23. Fluent in iOS and Android, Marc has led our technical efforts on a number of client engagements, including Kohler, HP, and Honeywell. His primary focus is on creating custom controls, animations, and unique connected experiences using a variety of cloud-based APIs. When not crunching code on client projects, Marc enjoys tinkering with AR and creating his own retro-themed games.
LOCATION
506 Congress, 2nd Floor Austin, TX 78701
DAY
Thursday, November 8th
PARKING/TRANSIT

Limited parking (paid street and garage parking) | FREE B-cycle | CapMetro downtown | Rideshare
506 Congress
Austin, TX 78701