Getting Out From Behind Your Desk—How to Conduct International Design Research
November 6, 2018 12pm - 1:30pm
Handsome invites the Austin design community to take part in focussed talks, hands-on activities, and group discussions focussed on how to run meaningful international design research studies.
Handsome
1000 E 6th St.
Austin, TX 78702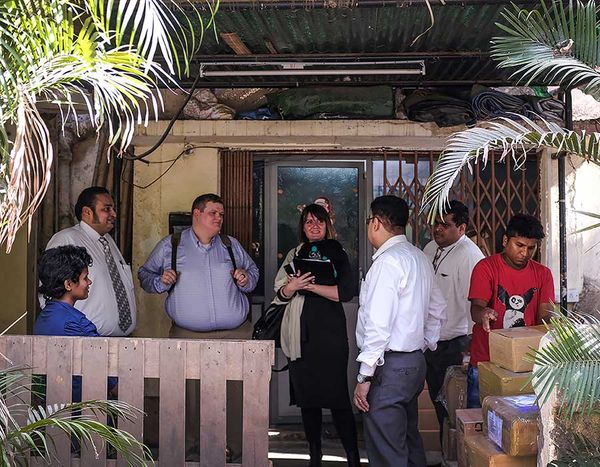 Getting Out From Behind Your Desk—How to Conduct International Design Research
Handsome invites the Austin design community to take part in hands-on activities and group discussions focused on how to run meaningful international design research studies.
The workshop will be led by members of Handsome Experience Design, Strategy, and Technology leadership, with the ultimate goal of helping the larger Austin design community successfully connect with different parts of the world, support one another on their journey forward, and create meaningful change.
In addition to gaining an overview of the international design research process, participants will learn how to acknowledge and overcome bias, identify potential research participants and effectively recruit, build prep lists + prepare backup plans, create social parity during the interview process, stage an interview, and conduct high-level in-field synthesis.
Who should attend? Aspiring or existing designers, technologists, and strategists looking to get out from behind their desk and open themselves up to a whole new world of people, ideas, and ways of living.
Facilitators
Annette Neu
Annette is the Director of Experience Design at Handsome. As the Director of Experience Design, her group combines business strategy, branded communication, content direction, change management, and human-centered research and interaction design to deliver seamless experiences across the entire customer journey for domestic and international brands like Audi, FedEx, Nickelodeon, Chase Bank, Whole Foods Market, and Silvercar. As a strategic storyteller, context and culture are core to Annette's process—and she is endlessly passionate about celebrating the obvious beauty of being alive.
Tracy Hennessy
Tracy is the Director of Delivery at Handsome and co-organizer of Kickass PM. At Handsome she leads the PM & Strategy team and is responsible for the overall successful delivery of digital services. Experience has taught her that companies large and small run into similar product design challenges. Working agency side has allowed her to glean the best of each world and apply those practices in a variety of industries. She's jumped into complex problem spaces with cars, real estate, travel, shipping, college safety, taxes, athletic apparel, Saas platforms, and healthcare, and each one was exciting in its own way. She cultivates a can-do attitude and passion for learning into her team at Handsome and the Kickass PM community. After work you can find her hanging out with her rescue pup with a charming overbite, Maddie.
Alex Zub
Alex is the Head of Technology and Partner at Handsome. Alex's career has long been dedicated to engineering and technology: from building simple websites and mobile apps for startups, to helping define technology strategy for one of the largest courier delivery services in the world, Alex has played a part in dozens and dozens of projects. As a Head of Technology and Partner at Handsome, Alex strives to bridge the gap between technology and design – both within the agency and for the clients' organizations.
LOCATION
1000 E 6th St. Austin, TX 78702
PARKING/TRANSIT

Limited street parking | FREE B-cycle | Rideshare
1000 E 6th St.
Austin,, TX 78702