LEGO Table: Sara Reichardt
November 5, 2018 4pm - 6pm
Join us to view first-hand to see how the unique LEGO® brick furniture collection by SARA REICHARDT design is created and best styled for the home, along with complimentary happy hour bites and sips.
Sara Reichardt Studio
3823 Rue de St Raphael
Austin, TX 78746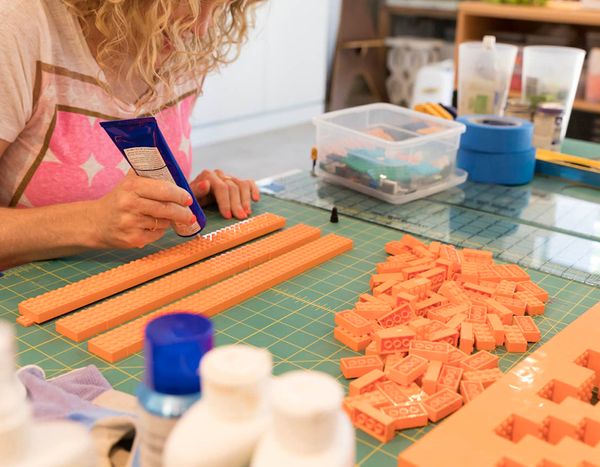 Sara Reichardt will showcase her private studio in the Westlake Hills neighborhood showcasing her newest furniture collection from SARA REICHARDT design made entirely of LEGO® bricks. In addition to sharing home styling tips for the furniture pieces, Sara will also demonstrate how the furniture is built with a live demonstration. Guests will partake in open tours of the studio, happy hour refreshments and 1:1 conversation with Sara Reichardt, as well as, enter a drawing to win a SARA REICHARDT design custom decor piece. SARA REICHARDT design seeks to help you live and play well through creating unique and handmade furniture, for those who want to add a sense of playfulness through functionality to their homes.
LOCATION
3823 Rue de St Raphael, Austin, TX 78746
ORGANIZED BY
LEGO Table: Sara Reichardt
HANDICAP ACCESSIBLE?
Information not available.
PARKING/TRANSIT
Information not available.
3823 Rue de St Raphael
Austin, TX 78746