Locking Bias Out: Seven Stories On What It's Like Navigating the Design Space Today + ADW Closing
November 9, 2018 5pm - 7pm
An evening of storytelling featuring seven diverse perspectives on their journey breaking into the creative world, detailing their struggles, triumphs and the hills and valleys in between.
Handsome
1000 E 6th St
Austin, TX 78702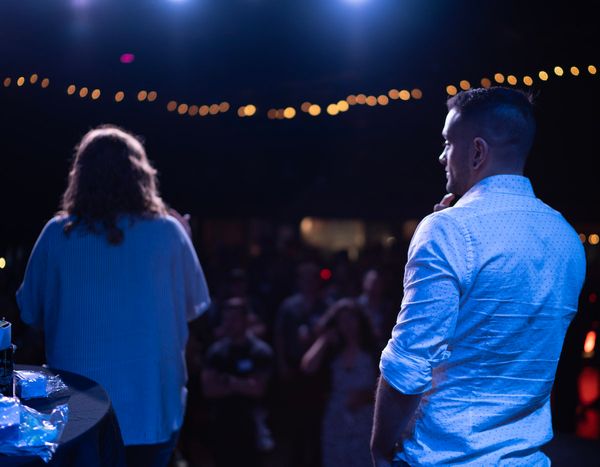 Locking Bias Out: Seven Stories on what it's like navigating the design space today
Stories have powerful, lasting effects on people. Stories gather people together for collectively immersive experiences that have the power to inspire and motivate. In this current political moment, it seems the fortifying properties of diversity have been put on mute, or put aside entirely. The question becomes, how can we, as creatives, combat the systemic oppression which fractures our society and pushes out voices who often face a locked door?
Storytelling acts as a motivational vessel. Narrative can effectively explain a diverse individual's struggles and eventual triumph in what is often an oversaturated and mostly homogenous industry. For underrepresented and overrepresented people in the audience, this can be impactful, serving as both an example of a hopeful outcome but also a stark reminder of the work ahead.
Why is this important? Well, from a design perspective, multidisciplinary, diverse teams often arrive at a more holistic understanding of how users may experience a product or service. So, including these voices has benefits for the business, but also is subtly fighting back against a system that may wish to keep the status quo.
In summary, this storytelling event aims to motivate the minority members in the audience, showcase various points of view on what it's like to navigate the design space, and effectively lock bias out.
Speakers
Roman Gonzalez, Founder & Experience Designer, Gardenio
Sarah Overton, Experience Designer, Drawn
Arlin William, UX Designer
Anna Krachey, Lead Experience Designer, Handsome
Alex Price, Product Designer, MineralSoft
Chuck Phipps - Web Designer, Chuck Phipps Design & Development
Dario Fidanza, Experience Designer
About fresh2design
fresh2design is a community of up-and-coming designers and developers passionate about improving our craft. We have a lot of fun together, not to mention we are always eagerly learning from each other. Our events include monthly happy hours, workshops on design, education events and more!
LOCATION
1000 E 6th St
Austin, TX 78702
PARKING/TRANSIT
Small onsite parking lot | Paid street parking | FREE B-cycle | Public Transportation | Rideshare
1000 E 6th St
Austin, TX 78702