North Shoal Creek Community Garden Tour
November 8, 2018 2pm - 4pm
Join us for a tour of the North Shoal Creek Community Garden, where we'll explain how our neighborhood took a design thinking approach to creating a space for our community.
North Shoal Creek Community Garden
3025 Crosscreek Drive
Austin, TX 78757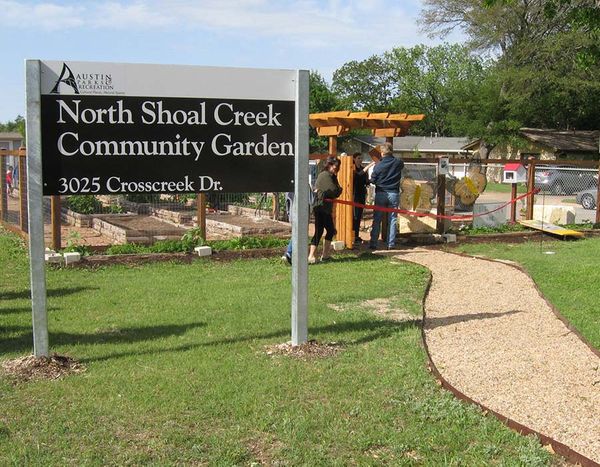 North Shoal Creek Community Garden Tour
Using design thinking, our neighborhood identified a community need and came together to create a space to foster the neighborhood's identity, encourage neighbors to gather socially, engage with the land through gardening, and provide educational opportunities to the students at Pillow Elementary.
At this event, we will share a brief history and background of the neighborhood's community garden, highlighting how we solicited community input, how design was involved, and how we worked with the city on this project. We'll walk through the garden itself and leave you with some lessons that we learned, ways we are giving back with this project, and ideas on where and how you can start designing for your own community.
Facilitators
Sarah Brandon
Jennifer Noinaj
LOCATION
3025 Crosscreek Drive, Austin, TX 78757
ORGANIZED BY
North Shoal Creek Community Garden Tour
PARKING/TRANSIT
Street parking in the neighborhood on Crosscreek, Flagstone, and Rockwood. For public transit, the 3 and 803 buses
3025 Crosscreek Drive
Austin, TX 78757