The User as Expert
November 8, 2018 12pm - 1:30pm
Learn about participatory design techniques that empower participants to collaborate and ideate for their own experience--resulting in richer insights that create space for the complexity of user experience.
Capital Factory
701 Brazos St.
Austin, TX 78701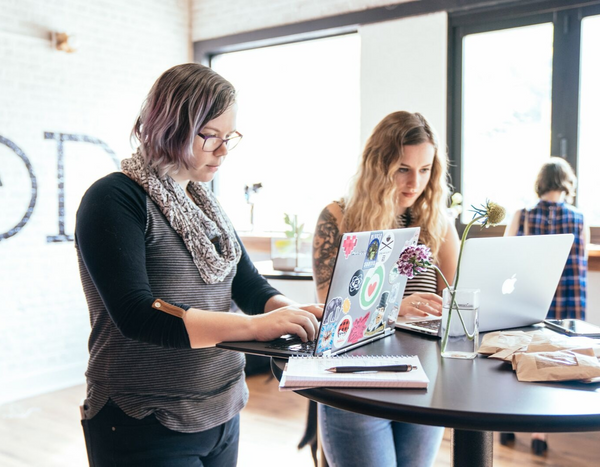 The User as Expert
In UX and product strategy, we draw on user feedback all the time, but often with a skeptical eye. "Their words do not match their behavior" is a common refrain that simultaneously erodes trust between researchers and participants and limits our insights about their experiences.
In this workshop, we want to model research methods that empower users to be the experts of their own experience. Drawing collaborative research practices from anthropology and person-centered social work, we will discuss how to incorporate participatory design into your research practice by empowering the user-expert to creatively solution for themselves. Finally, we will practice synthesizing this kind of research to uncover powerful insights to guide products and services.
Coming out of this workshop, we aim for participants to feel confident in conducting rigorous, informative research that empowers users, drawing on the full wealth of the user's context and expertise.
Facilitators
Catherine Chiodo is user experience designer at Atlassian, and has a background in user research, service design, and facilitation. She hold a masters in human-computer interaction from Carnegie Mellon and an MFA in creative writing from WashU.
Rebecca Estee is an artist and social worker. She holds a masters from University of Texas School of Social Work and an MFA in creative writing from the University of Wyoming. Shannon Iverson is a Senior User Experience Researcher with Daito Design and End2End User Research. She holds a PhD in Anthropology from the University of Texas and served as a Mellon Postdoctoral Fellow at the Humanities Research Center at Rice University.
LOCATION
701 Brazos St. Austin, TX 78701
DAY
Thursday, November 8th
ORGANIZED BY
Catherine Chiodo
PARKING/TRANSIT

Limited parking (paid street and garage parking) | FREE B-cycle | CapMetro downtown | Rideshare