UXing Hospitality: How to identify pain points and create solutions your customers will love
November 6, 2018 12pm - 1:30pm
Walk away with UX tools and techniques to better understand your user's journey.
Capital Factory
701 Brazos St.
Austin, TX 78701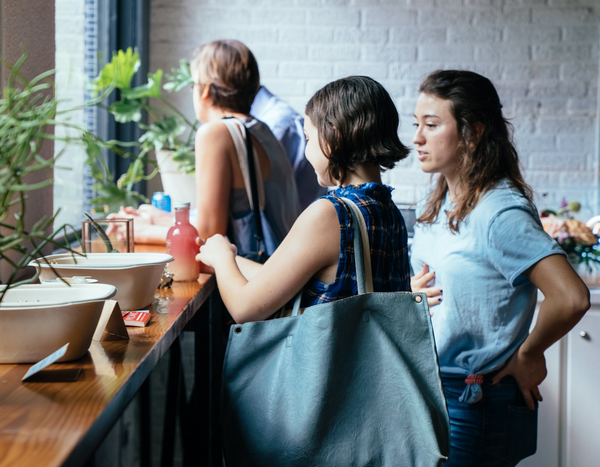 UXing Hospitality: How to identify pain points and create solutions your customers will love
This an activities based workshop that helps participants leverage methods of design thinking in order to produce new and compelling hospitality solutions. We will start by conducting interviews to gain customer insights, then move to empathy mapping to synthesis research, and finally create a user journey map to visualize the customer experience. Using an everyday example and visualizing how a customer interacts with many touch points to achieve a goal we will identify pain points and hypothesis hospitality solutions.
In this workshop, you'll learn to:
Understand how and when to use empathy mapping, user journey mapping, and interview techniques to identify hospitality needs.
Compare how these tools can be applied to both the customer and employee experience to design hospitality best practices.
Create and analyze a user journey map to identify pain points, and hypothesis solutions across all touch points (physical and digital) of a customers experience.
Discuss the importance of testing and measuring to further iterate on design solutions.
Facilitators
Brittney Posternock, UX Educator and Researcher
Sophie Stich, Owner and Operator, "Stich You Solutions" and "Toastworthy"
Chelsea Weatherford, Studio Manager, SoulCycle Austin
LOCATION
701 Brazos St. Austin, TX 78701
ORGANIZED BY
Brittney Posternock
PARKING/TRANSIT

Limited parking (paid street and garage parking) | FREE B-cycle | CapMetro downtown | Rideshare
701 Brazos St.
Austin, TX 78701