All Are Welcome: How to Embed Inclusivity Into Healthcare Spaces
November 5, 2019 9am - 10:30am
Moving beyond just universal design standards, how do we as designers, architects, interior designers, administrators, providers, and patients bring inclusivity to the forefront?
Capital Factory
701 Brazos St.
Austin, TX 78701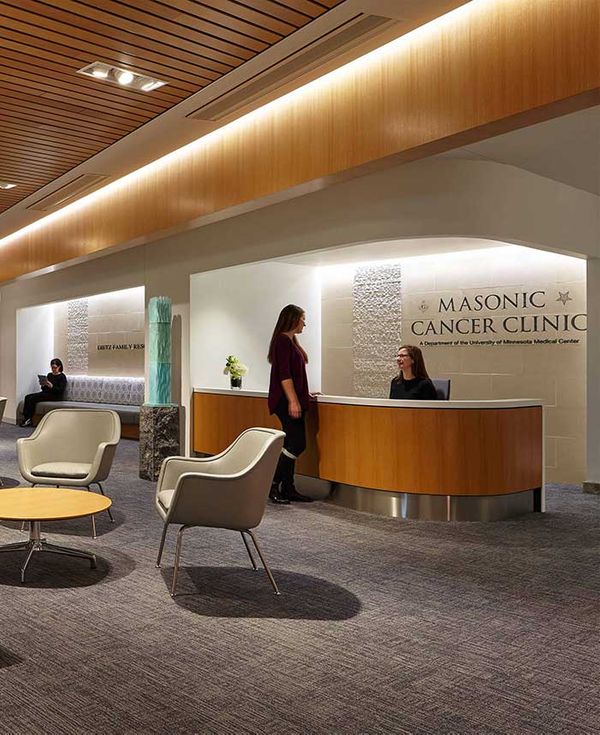 All Are Welcome: How to Embed Inclusivity into Healthcare Spaces
How do we make healthcare spaces that are inclusive and welcoming to diverse populations? Through presentations, a panel talk, and Q&A session, you'll hear firsthand some challenges of everyday healthcare spaces and how we design solutions with community members, architects, interior designers, administrators, and wayfinding experts. This event allows us to discuss the responsibility of all those involved in healthcare spaces to make patients feel welcome and included. We need to make space for all and take into account the intersectionality of people's lived experience, particularly in Austin where we struggle with growing gentrification. Much of the new development in the city can be culturally oblivious and alienating to black and brown people, signaling that they are not welcome. Our goal is to open up these conversations in healthcare spaces and examine how we can change that pattern.
Hosted by: Natalie Davis & Tasha Banks
Tasha Banks | Assistant Director of Community Engagement and Health Equity, Department of Population, Dell Medical School
Tasha Banks is the assistant director of community engagement and health equity in the Department of Population Health. As a result of her experience of working with kids with HIV/AIDS while she was in high school, she knew public health and working with communities struggling with many health disparities would be a part of her life's work. She went on to earn her bachelor's degree in anthropology from Washington University in St. Louis, and her master's degree in global health and medical anthropology from the University of Edinburgh. Prior to working in population health, Banks worked as a yoga instructor and as a program manager for multiple nonprofit organizations with a focus on social emotional learning skills, trauma-informed care and healing, and wellness for youth mainly in the east Austin area.
Natalie Davis | Design Director, fd2s
Natalie Davis is a maker, builder, entrepreneur, and storyteller. She has collaborated with diverse clients, from museums and architecture firms to hotels and non-profits, on a wide variety of projects including branding, product design, packaging, visual merchandising, e-commerce, and experiential marketing. Her deep appreciation of craft is evident across her 15-year career. In 2009, Natalie launched Canoe, a leather making studio, and in 2012, she co-founded Feliz, a weekend celebration of handmade goods. She taught design for over seven years at Texas State, St. Edwards, and California College of the Arts Extended Education. Prior to fd2s, Natalie managed a freelance product and graphic design practice and served as brand director for the LINE Hotels for the Sydell Group, a hospitality firm dedicated to creating community-engaged boutique hotels. Natalie earned a Bachelor of Arts degree in Design|Media Arts from the University of California, Los Angeles and a Master of Fine Arts degree in 2-D Design from Cranbrook Academy of Art.
Panelists
Kacey Hanson | Program Manager, Department of Population Health, Dell Medical School
Kacey Hanson graduated from Xavier University of Louisiana with a Bachelor of Science and earned her Master of Public Health in maternal and child health from the University of North Carolina at Chapel Hill. Prior to joining Dell Medical School, she worked at the Michael and Susan Dell Center for Healthy Living as a research coordinator and managed invention projects at Duke University's Department of Family Medicine and UNC's Lineberger Cancer Center. She has more than 15 years of public health experience working with various populations. Her research interests are in social determinants of health and health behavior change.
Ricardo Garay | Program Manager, Department of Population Health, Dell Medical School
Ricardo Garay serves as a Program Manager for the Community Engagement and Health Equity team. Garay was born in Tegucigalpa, Honduras and became interested in health disparities and community organizing at a young age. His lived-in experience as an immigrant has informed his approach toward health equity and project design. Prior to joining Dell Med, he led an international patient navigation program called health network at the Migrant Clinicians Network. Garay is certified by the Texas Department of State Health Services as a community health worker instructor. He serves on the Community Advancement Network's Community Council, Central Health's Community Health Champions and the Travis County Adolescent Health Collaborative.
Ranulfo Ponce | Senior Designer, fd2s
Ranulfo Ponce is a seasoned experiential graphic designer specializing in the design and documentation of signage systems and other environmental enhancements for a broad range of retail, healthcare, and civic projects. With over 20 years of experience at fd2s, his recent work includes the University of Colorado Hospital; the University of Arkansas for Medical Sciences Medical Center; St. Mary's Good Samaritan Regional Health Center in Mt. Vernon, IL; St. David's Medical Center, as well as the Seventh and Second Street Districts in Austin and wayfinding master plans for the Texas cities of Wichita Falls and Bastrop.
Scott McFadden | Interior Architectural Design Leader, BSA LifeStructures
Scott McFadden is an Interior Architectural Design Leader at BSA LifeStructures and contributes creativity along with collaborative leadership and client service to each project he designs. Scott's project process includes obtaining a deep understanding of each organization's culture, needs and operations and then translating that into design.
Stephen Harris | Assistant Vice Chancellor, The Office of Capitol Projects; The University of Texas System Administration
Stephen Harris is a licensed architect with more than 30 years of experience in the public and private design and construction market, and his current work addresses program and project management supporting the $4 Billion UT System Capital Improvement Program (CIP) with a focus on scope, cost and schedule accountability; design and construction standards; best practices; code and regulatory compliance; whole building commissioning; and building performance. A graduate of The University of Texas at Austin, Stephen has worked in Chicago and New York City, and he has been with UT System since 2002. In support of overall UT System initiatives, Stephen proactively engages various governmental agencies and offices, collaborates with oversight boards and public commissions, and continuously seeks community-minded solutions in support of UT projects.
LOCATION
701 Brazos St, Austin, TX 78701
ORGANIZED BY
Natalie Davis & Tasha Banks
INTENDED AUDIENCE
There are no pre-requisites; this panel is open to all
701 Brazos St
Austin, TX 78701