Art of Wellness: Game Changers
November 6, 2019 10:30am - 11:30am
Join us as we bring together women leaders and influencers of Austin to explore Wellness Design – the intersection of art, architecture, interior design, and holistic wellness – over rosé.
Four Seasons Residences
98 San Jacinto Blvd
Austin, TX 78701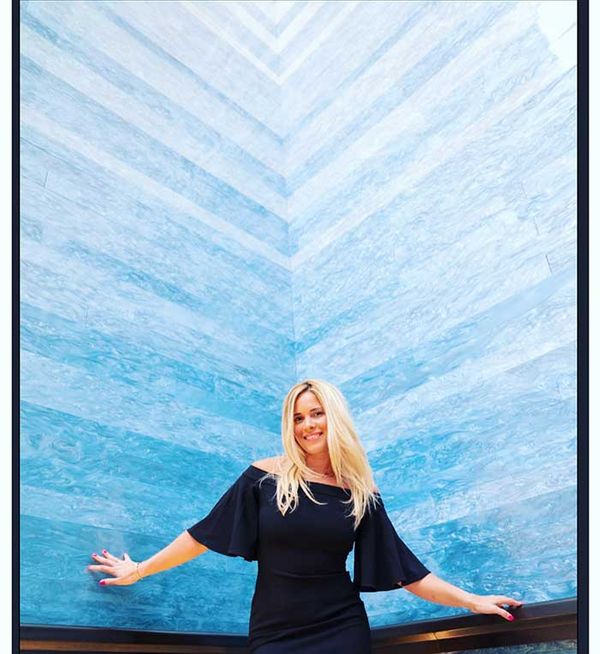 Art of Wellness: Game Changers
In our busy and overwhelmingly digital age, it's more important than ever to design spaces with intent with wellness as a priority. Spaces within our homes have to be functional, purposeful and adaptable. Your kitchen counter may be used for meal prepping, answering emails over coffee, and entertaining your guests at a dinner party – all in the same day. In addition to smart, multi-use spaces, we're also seeking ways to incorporate life-enhancing habits and rituals into our daily routine, such as meditation over a cup of coffee.
Join us as we bring together local women experts and influencers to explore Wellness Design – the intersection of art, architecture, interior design, and holistic wellness – over rosé at The Four Seasons. We'll re-think spaces within the home and share our knowledge on how to incorporate healthy habits and rituals into each room.
Welcome to our virtual home! Each speaker is assigned a room and will share how they approach designing that space with intention.
- Alexis Simón from The Art of Wellness will guide you through the front door into The Living Room, where you will conceptualize your macrocosmic floor plan and provide insight into how those entering your home influence its ambience and energy.
- Mindfulness expert, Gloria Chan, will help you create The Office in a manner that promotes efficiency and keeps your mental wellness game strong.
- Award-winning International Interior Designer, Karen Kopicki, will walk you through designing The Bedroom for best sleep experience, including acoustics, air filtration, ambience, lighting and all other aspects of WELL Design using her extensive background and versatile skillset for designing custom interiors.
- Karli Kershaw, a nutritionist and wellness/yoga instructor, will share her approach to The Kitchen, which includes the physical space is designed to support a healthy morning routine to start the day off right.
- Rashanna Moss, former owner of Pure Bare, will share how she continues her commitment to holistic wellness through creating our virtual mind and body Gym. Whether you have space for an actual gym or just a few resistance band exercises in a calm space near a window, Rashanna will suggest ways to feel empowered and strong.
- Finally, Robin Emmerich will share her advice for how to designating space for art and creative exploration by creating an Art Studio, a sanctuary away from the basic wellness needs to promote each of us to level up and build, create, and design.
Speakers / Facilitators
Gloria Chan - Founder & Owner at Recalibrate
Gloria Chan is a mindfulness expert and owner of Recalibrate. After an unexpected medical battle amidst an established career as a leader in Fortune 500 management consulting, Gloria opened Recalibrate to revolutionize mental wellness for go-getters. Recalibrate provides a uniquely modern and science-based set of corporate and personal services in mindfulness, mental wellness, and stress management. Since its opening in May 2018, Recalibrate has worked with dozens of Central Texas employers across various industries and hundreds of individuals across various backgrounds. Gloria's education includes Coherence Therapy training with Deep Eddy Psychotherapy in Austin, Mindfulness Teacher Certification from The Mindfulness Center in Washington, D.C., Executive Education in Corporate Strategy from Columbia University, and a Bachelor's in Finance and Business Honors from the University of Texas at Austin. In her free time, Gloria enjoys connecting with friends over good food, traveling, exploring the outdoors, indoor cycling, social impact work, gardening, and reading. She and her husband, Dr. Casey Packer, live in Central Austin with their two pups, Pierre and Pintxo.
Karen Kopicki - President & Principal Interior Designer at Kopicki Design
Award winning International Interior Designer, Karen Kopicki, RID, NCIDQ, is Principal of Kopicki Design. @kopickidesign. Prior to opening her own firm, Karen was head of Interior Design at one of the most successful architectural firms in the region. With an extensive background in designing interiors for custom residences, well known restaurants, and mixed use commercial projects, Karen brings her versatility and skill to every situation. Kopicki Design is a full service interior design firm that specializes in refined interiors meticulously curated as genuine reflections of how her clients work, live and entertain.
Karli Kershaw - Founder of Forward Flow
Karli has been transforming people's lives for the last 19 years as a coach, mentor and guide. She has taught yoga for 19 years, operating a yoga studio for 10 years. She runs retreats, workshops and wellness programs. Her true passion is empowering women to wake up to the truth of who they are - to heal, own their worth, find their voice, and live with passion and purpose. She supports her clients in reaching their goals: weight loss and body love, career changes, improving relationships and stepping away from limiting beliefs. Through mindset, structure, accountability, language, yoga and nutrition, Karli lovingly helps her clients discover and own their worth so they can live a healthy, vibrant, full life.
Rashanna Moss - CEO of Moderna Muse and Owner of Pure Barre Austin + Houston
Rashanna Moss began her career with sales at Nike and eventually opened three @pure_barre studios, @purebarreaustin & @purebarrehouston. Owning a business in the fitness industry further deepened her commitment to holistic wellness and exposed her to a community of likeminded women. She was moved to do more than just bring the world a workout. Rashanna holds firmly that a happy, healthy and successful life goes far beyond physical fitness. She believes that your position in body and mind, and your physical presence in the world, are equally important to living your muse. As CEO & Executive Visionary of Moderna Muse, she lays the groundwork for a community that inspires women to walk boldly toward their muse in every facet of their lives. @modernmuseofficial.
Robin Emmerich - Life Coach & Artist
Robin Emmerich has spent close to a decade coaching some of the most successful women in business. Even with their considerable success, the common denominator is that as much as they seemed to be cruising through life on the outside, they were melting on the inside. It's why Robin just launched Beauty and The Mess—an athleisure brand creating a sisterhood who understands that life is messy and difficult and challenging, but together, can find the strength to prioritize passion over perfection and fearlessly seek beauty in their everyday lives. She currently offers the 'Live the Life You Desire' self-transformation course based on the legacy she was graciously gifted from her mentor Dr. Coletta Long, a pioneer and expert on the power of the subconscious mind, individual coaching and worldwide retreats.
Alexis Simón (moderator) - Interior Designer at ASD and Creative Director at The Art of Wellness Panels
Alexis Simón is dedicated to renewable energy, sustainability and the triple bottom line of people, planet, and profit. Upon graduating with a degree in International Business from McCombs and EMBA from Baylor. Alexis dove into a series of management consulting projects, most recently Texas Crystal Water Company. Throughout her life, Alexis Simon naturally gravitated towards water. She grew up on "Agua" street in Mexico City. Her focus is WELL Interior Design. Through a series of health & wellness forums at The Four Seasons Residences, Alexis shares her passion for wellness with our community. She is the founder of The Andy Roddick Leadership Council and currently serves on the Governance Committee. As a member of The Blanton's Art Crowd, she was granted special access for this "Stacked Waters" photoshoot.
LOCATION
98 San Jacinto Blvd Austin, TX 78701
DAY
​Wednesday, Nov. ​6th
INTENDED AUDIENCE
General audience, wellness design enthusiasts
98 San Jacinto Blvd
Austin, TX 78701