AT&T Design Studio Tour
November 4, 2019 2pm - 4pm
The AT&T Design Studio is an emerging, strategic- and user-focused product design team using design thinking to change the way AT&T approaches customer experiences—and inspiring transformation every day.
AT&T Design Studio
2803 Manor Rd.
Austin 78722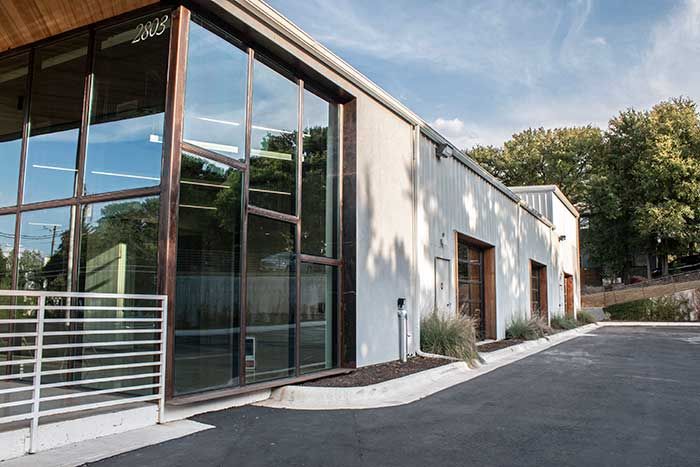 AT&T Design Studio Tour
Some things are big. Some things are really big. And some things are AT&T-sized. Join us to tour the studio and hear Shawna Murland, Associate Director of UX Design, talk about what it's like to create impactful design, solve complex challenges, and understand end-to-end customer experiences at one of the biggest companies in the world.
Speakers/Factiliators
Shawna Murland, Associate Director, User Experience
Shawna Murland is an Associate Director of UX Design for AT&T's newest design studio. After graduating with a painting degree from The University of Houston Honors College, Shawna went on to complete the Masters in Advertising program at The University of Texas at Austin where she created award-winning fake ads. Putting her skills into practice, she spent five years working in digital advertising, creating strategic campaigns for a variety of clients, before making her way into product design and creative management. She now leads multidisciplinary teams through the human-centered design process, infusing her spirited drive for design excellence and love of storytelling in order to inspire collaborative innovation. In addition to leading experienced teams, Shawna works with internal stakeholder partners to help build and scale user-centered design capabilities within their organizations by teaching, training, and inspiring internal teams on design thinking methodologies. When she's not designing, Shawna dreams of saving (even more) homeless animals and investigates the complexities of human relationships in order to become a better leader, manager, and mentor. But really, she's always designing.
LOCATION
AT&T Design Studio, 2803 Manor Rd, Austin 78722
INTENDED AUDIENCE
Anyone interested in innovative user-centered product design, design thinking, transformative customer experiences, qualitative & quantitative research, and prototyping.
2803 Manor Rd,
Austin, TX 78722