Box Table Studio Tour
November 7, 2019 4pm - 6pm
Box Table Studios will be showing our metal work and design process for our unique tables that collapse flat and open to 4 different heights in 1 second.
Box Table Studios
707 Baylor St.
Austin, TX 78703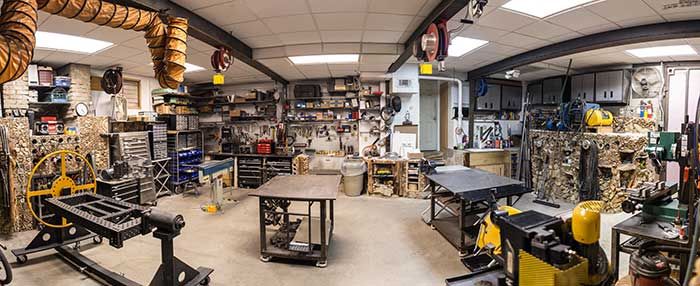 Box Table Studio Tour
Box Table Studios designs custom aluminum furniture that helps you store, move and use your things. We design and fabricate high strength and lightweight products made out of aluminum, which can be anodized or powder coated any color. Our products include collapsible tables, stools, boxes and trays, all of which integrate together into a cohesive organization system. We will be showcasing our metal working skills and design process.
Speakers/Facilitators
Dan Grappe is a life long tinkerer and designer who is turning his life's passions into patents and usable designs. He has a long history of modifying and creating bicycle accessories and more. He has turned that passion into a full line of anodized aluminum furniture unlike anything that has been created before.
Will Powers is a Solidworks Professional who started with 3d printing and worked his way into metal and furniture design. He designs everything from latches to tables to jewelry to ergonomic desks and more.
Joseph Berek is a welding expert and fabrication enthusiast. He has a keen eye for design and is studying to get his masters in Landscape Architecture at the University of Texas.
Eric Andrews is a master fabricator and responsible for bringing all of Box Table's products to life. He is one of the most talented metal fabricators and artists you will ever encounter, and you will be blown away by both his ability to create tight-tolerance furniture and dozens of pieces of metal art located throughout the Box Table office.
LOCATION
707 Baylor St, Austin, TX 78703
DAY
Thursday, November 7th
PARKING/TRANSIT
Parking is available on Baylor Street, we will provide parking passes. We encourage carpooling, bike and scooter riding. We are also located close to several bus stops (6th/Lamar area). See our sustainable transportation recommendations
ORGANIZED BY
Box Table Studios
INTENDED AUDIENCE
Anyone who is interested in metal working, product design and furniture would love our products.
707 Baylor St
Austin, TX 78703