Choose Your Own Adventure – The Evolution of Design Careers
November 7, 2019 9am - 10:30am
Join us as we bring together a variety of Austin design professionals to share stories about their uniques career paths, the twists and turns of their journeys, and advice for peers on moving boldly into the unknown.
The Hub, Trinity Hall
311 E 5th St.
Austin, TX 78701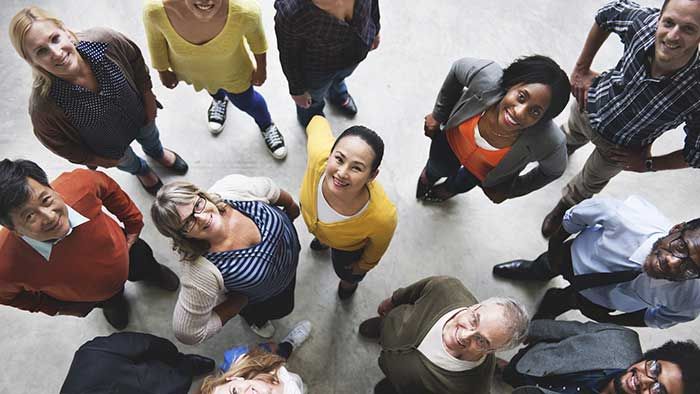 Choose Your Own Adventure – The Evolution of Design Careers
Design disciplines are rich with diversity and opportunity. The concepts of "design thinking" are applied across many different types of practices - architecture, fashion, products, graphics, UI/UX, etc - but is also applicable to other parts of our daily lives and work. The diversity of design professionals is also very rich with varied knowledge and experiences across a wide range of projects, companies, and industries. A particular design career doesn't have to mean that you "stay in your lane" your whole life. As designers grow and mature, they should recognize their inner voices and the external opportunities to explore, and possible cross, boundaries to design a better world, or their own corner of it. This session is an opportunity to hear from such design professionals who have taken a variety of career paths that may not have seemed so obvious from the beginning... or middle... or even today. Their experiences, insights, and advice are shared to help other peers forge paths to meaningful and satisfying careers that bring good design to everyone, everywhere.
Speakers/Facilitators
Jeffrey W. Ouellette, Assoc. AIA, IES - Self-employed Consultant | Jeffrey W. Ouellette, is a technology and culture progress advocate for the built asset industry. Leveraging his past 30+ years in CAD, architecture, BIM, and software development and marketing, he now provides independent consulting services for companies and organizations that desire to utilize international data and process standards, adopt more proficient modern business practices, and evolve industry culture to execute projects more effectively. It's work that is a long way from the days of architectural practice, but his passions and ideals have led him over a journey to green and sunny pastures...
LOCATION
The Hub, Trinity Hall, 311 E 5th St, Austin, TX 78701
DAY
Thursday, November 7th
ORGANIZED BY
Jeffrey W. Ouellette
INTENDED AUDIENCE
Open to any design professional in the early and mid-stages of their careers questioning what they are doing now, where they want to go, and how to get there.
311 E 5th St
Austin, TX 78701