Commercial Green Roof Tour
November 6, 2019 2pm - 4pm
Come learn about the benefits of green roofs in commercial spaces and gain insight into the design challenges and rewards of building green roofs in Austin.
StoryBuilt
900 S. 1st St.
Austin, TX 78704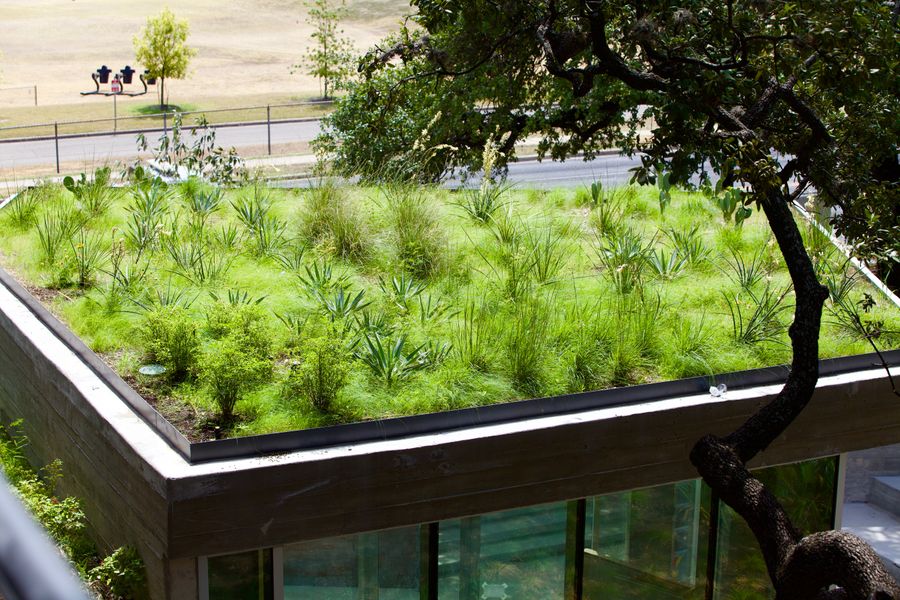 Commercial Green Roof Tour
Studio Balcones designs landscapes that inspire and create connections between people, nature and urban life. Based in Austin, Texas, we create outdoor environments that are context-sensitive and beautiful, with moments of the unexpected.
StoryBuilt, based in Austin and founded in 2001, operates in five of the fastest growing cities: Austin, Dallas, San Antonio, Seattle and Denver. With 135 employees, StoryBuilt has built more than 50 communities and helped over 700 homeowners live in their favorite neighborhoods.
The Wildflower Center's mission is to inspire the conservation of native plants through its internationally recognized sustainable gardens, education and outreach programs, research projects, and consulting work
Speakers/Facilitators
Jennifer Orr, Principal, Studio Balcones
Mike Padavic, Chief Design Officer, StoryBuilt, formerly PSW Real Estate
Matt O'Toole, Director of Educational Research & Design, Lady Bird Johnson Wildflower Center
John Hart Asher, Sr. Environmental Designer, Lady Bird Johnson Wildflower Center
LOCATION
900 S. 1 st, Austin, TX 78704
DAY
Wednesday, November 6th
ORGANIZED BY
Studio Balcones
INTENDED AUDIENCE
General Public
900 S. 1 st
Austin, TX 78704