Conducting Design Research: Navigating Sensitive Subject Matter
November 7, 2019 10am - 11am
Join us for a discussion about consciously navigating sensitive topics when conducting design research and the impact research has when designing for multidimensional problems at scale.
USAA Design Studio
201 W 5th St.
Austin, TX 78701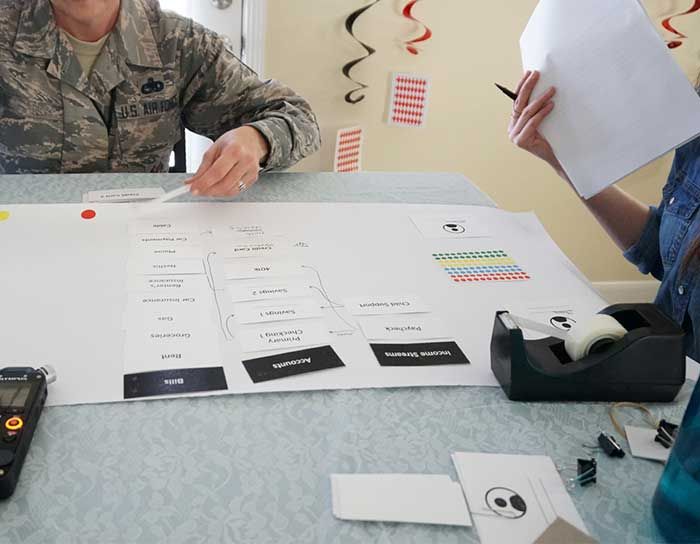 Conducting Design Research: Navigating Sensitive Subject Matter
Join us for a panel discussion about exploring design research concepts in context to complex, sensitive subject areas, such as managing debt while in the military, healthcare, and experiencing homelessness. What is it like to be unexpectedly confronted with situations that are emotionally charged and intricate? As a researcher, how do you consciously take into account the vulnerability of participants and ensure self-protection in sensitive situations? Hear some rich, personal stories from our experienced panelists and be a part of the conversation.
Mid-morning snacks and drinks (non-alcoholic) will be provided by USAA.
Moderator:
Tim White, Design Lead at USAA
Panelists:
Susan Johnson, Service Design Practice Lead at USAA
Christopher Luedtke, Service Design Lead at City of Austin
Stephanie Morgan, Design Researcher at the Design Institute for Health
Sandra Sweat, Senior Design Researcher at Babylon Health
LOCATION
201 W 5th St. Austin, TX 78701
PARKING/TRANSIT
There is an attached garage for $20 an hour. You may also seek local parking for a better rate. Volunteers will help bring folks from the entrance to the 14th floor!
INTENDED AUDIENCE
Creative and tech community, designers, researchers, product managers, students
201 W 5th St.
Austin, TX 78701