Critical Mass Consensus
November 8, 2019 9am - 10am
Join us as we imagine together what a city could pull off if creative professionals, agencies and brands were aligned on the type of impact we'd like to see in the world.
Funsize
916 Springdale Rd Bldg 4 Suite 101
Austin, TX 78702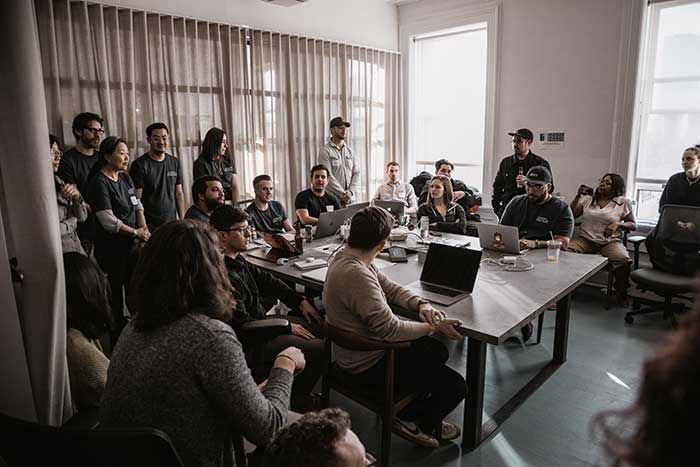 Critical Mass Consensus
Good Measure is a pop up agency for good, on a mission to empower others to change the world. Headed to Austin for a December project, we're teaming up with Funsize, McGarrah Jessee and Hypergiant to invite in the city's most versatile talent for 72-hours of action. We'll volunteer our time to work on for-good projects — but the real question is whether we can return to our day jobs, to clients with big budgets and capitalistic mindsets, and influence their decisions. To push people from opportunistic to purposeful. To do plenty of good things, however small.
This panel will explore what it means to truly incorporate the needs of others into our businesses and what kind of impact we could potentially have as designers, strategists and creatives. Could we work together, invite others in, prioritize equity and diversity, and lead the way for the rest of the industry? Could we champion good things and empower the good people around us? Could a city reach consensus on who we'd like to be?
LOCATION
916 Springdale Rd Bldg 4 Suite 101, Austin, TX 78702
HANDICAP ACCESSIBLE?
No information provided
916 Springdale Rd
Austin, TX 78702