Design-a-thon Final Playback
November 7, 2019 5pm - 6:30pm
Join us to watch the final pitches from our Design-a-thon teams! Cheer them on as they present their designs and compete in the third annual Design-a-thon.
Walmart Technology
409 Colorado St, suite B
Austin, TX 78701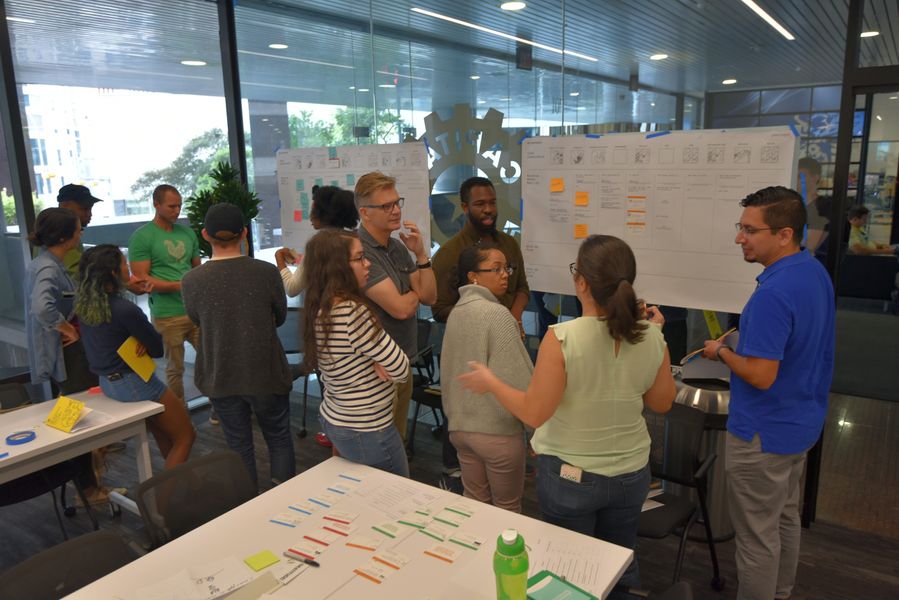 Design-a-thon Final Playback
Cheer on our Design-a-thon finalists as they pitch their research and possible solutions to a panel of judges. One team will leave with SXSW badges.
In this multi-part event, teams will compete to improve outcomes of Austin's biggest problems. We'll bring the big problems to solve, they bring the skill and passion to solve them. This is where Austin Design Week meets actionable change in our city.
Join us for the final event and see the design solutions are teams have been working on come to life!
Learn more about the Design-a-thon here.
LOCATION
409 Colorado St, suite B
Austin, TX 78701
DAY
Thursday, November 7th
409 Colorado St
Suite B
Austin, TX 78701