Design for Change: Fostering Youth Inclusion & Leadership in Design Thinking
November 4, 2019 8:30am - 10am
Join us for an interactive workshop that explores a design thinking framework that engages and empowers youth as leaders and change-makers in their communities.
Capital Factory
701 Brazos St
Austin, TX 78701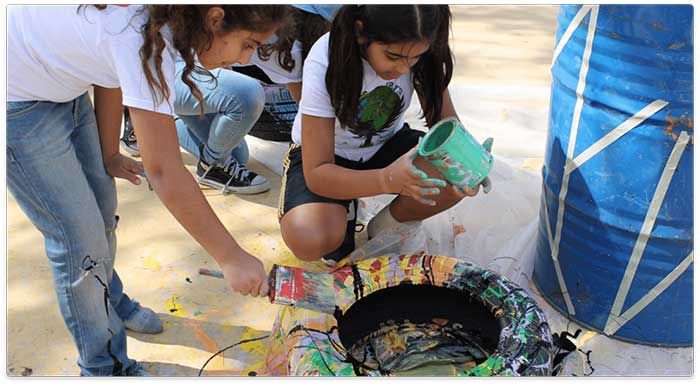 Design for Change: Fostering Youth Inclusion & Leadership in Design Thinking
Design for Change USA (DFC) fosters student agency by recognizing the potential in each child, to be a designer of change. Since 2009, DFC has worked closely with partners like Ideo and the Stanford d. School to translate design thinking methodologies into its own unique framework to empower youth to create lasting change. Additionally, DFC has recently partnered with the World's Largest Lesson plan to intentionally introduce and link youth projects to the 17 Global Goals and to host the world's largest Children's Global Summit. By transforming their communities, young people transform themselves, realizing their own power to create lasting change.
In this workshop, we will introduce DFC's unique "Feel Imagine Do Share" design framework and how it can be used to create inclusive and empowering experiences for young people and their communities. We will also highlight some voices and stories of change from youth and educators in Austin and beyond.
Speakers / Facilitators
Monica Armendariz
Monica Armendariz is an educational consultant and Founder of Monica Armendariz Consulting, where she uses human-centered design processes to create innovative, inclusive and sustaining community solutions. Monica has over 15 years of experience in non-profits, with specialties in youth engagement, program design, facilitation/training, strategy development, and cross-sector collaboration. Monica is a Texas field trainer for Design for Change USA, partnering with and supporting schools and education programs across the state who want to engage their youth in design thinking for social good.
LOCATION
701 Brazos St, Austin, TX 78701
ORGANIZED BY
Design for Change USA
AUDIENCE
Youth, educators, designers interested in partnering with non-profits
701 Brazos St
Austin, TX 78701