Design Jam: Creating with Nonprofits
November 6, 2019 6:30pm - 8:30pm
This event will connect pre-screened local non-profits with professionals in our Austin design community to provide them with the opportunity to collaborate around meeting their design needs.
Adobe, Inc.
11501 Domain Dr. #110
Austin, TX 78758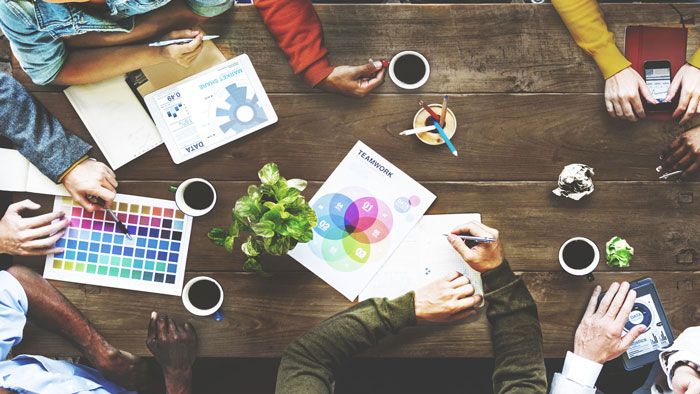 Design Jam: Creating with Nonprofits
Local non-profits in Austin are traditionally underserved in their design needs, as they often lack the resources to work with professional design companies to build out robust collateral (websites, printed materials, etc.).
This event will connect pre-screened non-profits with professionals in our Austin design community to provide them with the opportunity to collaborate around meeting their needs. Each non-profit involved will be assigned a mentor from the Adobe Design team to consult with members of the larger design community who will be attending and offering their Design expertise.
Attendees will be required to bring laptops with any electronic design tools of their preference. We will provide space and working materials (pens, markers, paper, etc.).
The projects will be scoped to allow the design professionals in attendance to provide meaningful feedback during the event, while also providing the opportunity to form ongoing relationships with the organizations in need.
The following are the nonprofits who will be participating in this event:
Toy Prints
Partners In Parenting
Moja Tu
Upbring
Comfort Crew
Design needs for participating nonprofits will span across a variety of areas. Some potential needs include apparel/swag design, logo design/redesign, print & web marketing materials, social media campaigns, website design/redesign, UX research, videography and more!
**Sandwiches and drinks will be donated by our friends at California Pizza Kitchen! Gluten-free & vegetarian options will be made available by request.
Speakers / Facilitators
Caitlin MacRae, Adobe, User Experience Research Manager
Caitlin MacRae is a UX Research Manager at Adobe, where she brings her passion for understanding users and their needs to enterprise commerce solutions. She specializes in collaborating across multidisciplinary stakeholder teams to bring a user-driven perspective to product strategy. She has honed her leadership skills and developed practical techniques for cross-team communication through more than a decade of building research programs at global organizations.
Soumya Ashok, Adobe, Senior User Experience Designer
Soumya Ashok's journey as a designer began many years ago with print media in India and it has been a wonderful ride to her current job as a Senior User Experience Designer working on the Adobe UX team in Austin. She loves the intersection of human behavior with technology and specifically the challenges it brings to product design. She brings a deep commitment to representing users and designing the best experience for them. Travel, reading and gardening are her favorite ways to unwind.
About The Organization
At Adobe, we believe that creativity is the catalyst for positive change. We're driven to inspire creativity in people who want to make a meaningful impact — on education, our environment, our communities and the world at large. Our mission is to foster a culture of sustainability. We work hard to find new ways to preserve natural resources throughout our global operations. We enhance education around the world through Creativity Scholarships, where the next generation of creatives is recognized and propels the future careers of those who create. When it comes to solving social problems, we put our best people on it — our employees and partners. We invest in their solutions for positive change by donating money to the causes they care about, integrating their volunteer work and career development.
LOCATION
11501 Domain Dr. #110, Austin, TX 78758
DAY
Wednesday, November 6th
INTENDED AUDIENCE
Designers of any kind, Copy Writers, Researchers, Social Media Managers, Marketing Managers, Developers, & more
11501 Domain Dr. #110
Austin, TX 78758