Design:ED - Live Podcast Recording
November 8, 2019 12pm - 1:30pm
The Design:ED Podcast sits down with Josh Coleman (Design Architect leading 70 Rainey, 44 East) & Brandon Townsend (Project Manager - 70 Rainey, 44 East) to discuss Austin's redevelopment, their design process, and the future of architecture in one of the country's fastest growing cities, Austin, Texas.
Page
400 W Cesar Chavez st. #500
Austin, TX 78701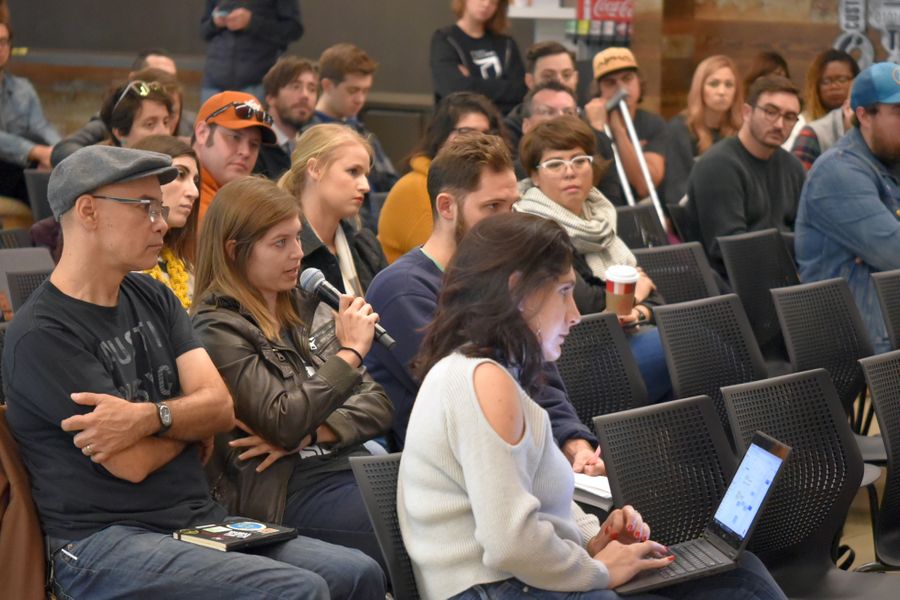 Design:ED - Live Podcast Recording
Design:ED is an inside look into the field of architecture told from the perspective of individuals that are leading the industry. This motivational series grants unique insight into the making of a successful design career, from humble beginnings to world wide recognition. Every week, host Aaron Prinz sits down with featured guests to have them share their personal highs and lows on their journey to success, that is sure to inspire audiences at all levels of the industry. Listening to their stories will provide a rare blueprint for anyone seeking to advance their career, and elevate their work to the next level. To date, the series has featured world renowned architects such as Kungo Kuma, Patrik Schumacher, Art Gensler, Juliane Wolf and many more.
Speakers / Facilitators
Aaron Prinz - Host
Aaron Prinz is currently an M.Arch candidate at the University of Texas at Austin. He was raised in the rural town of Red Bluff, California before moving to San Francisco to pursue a career in stand-up comedy. At the age of twenty-six, Prinz began studying architecture at Portland State University in Portland, Oregon while also interning at Studio Petretti Architecture. His podcast Design:ED, has gained an international following after peaking at number five on the iTunes charts within the Design category, and has been featured by the Texas Society of Architects, Studyarchitecture.com, and multiple times on ArchDaily.
Josh Coleman, AIA, LEED AP – Principal, Page
Throughout his career, Josh Coleman has sought to find innovative and creative design solutions for his clients that have subsequently won numerous awards. He believes successful delivery of design is found through research-fueled and intensely collaborative efforts with clients, consultants, and other members of the project and design team, including the skilled hands of the builders and contractors entrusted to materialize these solutions.
While striving for forward-thinking design, Josh also knows the importance of leadership in other areas, such as being at the forefront of construction technology and smart, cost-effective solutions. As he notes, "While there can be a tremendous amount of work involved to achieve excellence in both, you cannot separate or focus only on the Art or the Science of architecture. They are intimately related and one cannot thrive without the other. It's in this remarkable and profound intersection in our profession that buildings of the highest character and quality are to be found – and something that we [at Page] strive to achieve in all our work."
Brandon Townsend, AIA, LEED AP – Associate Principal, Page Brandon Townsend is both a design architect and a project manager. With over two decades of experience, he has worked on a wide range of projects from healthcare to single-family residences. Brandon has been a part of the Page team since 2008 and is responsible for the successful delivery of many of the office's large-scale urban projects. His recent projects include two luxury residential towers in the growing Rainey Street District in Austin.
For Brandon, it is all about design, "Design is more than providing an identity or style for a building," he says. "It is solving multiple, complex problems, which results in an elegant solution and creates a unique experience."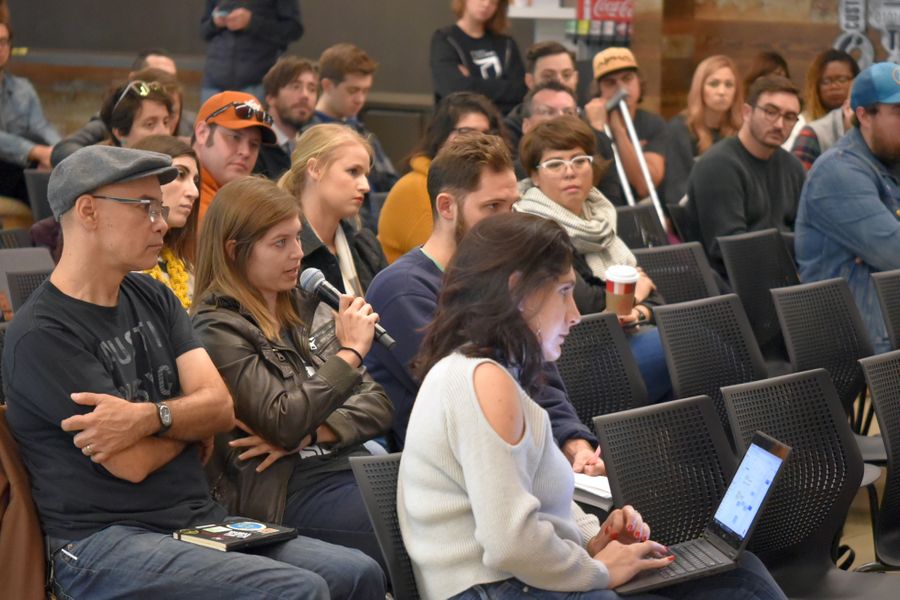 LOCATION
400 W Cesar Chavez St # 500, Austin, TX 78701
INTENDED AUDIENCE
All levels of the design community, young architects looking to advance their career, young firms looking for insight into how to grow their company, and take it to the next level
400 W Cesar Chavez st. #500
Austin, TX 78701