Designing for Accessibility: A Beginner's Guide
November 5, 2019 8:30am - 9:30am
Join us for an informative beginner's guide to designing for accessibility, including simple, usable ways you can start incorporating accessibility into your UI designs.
The Hub, Trinity Hall
311 E 5th St.
Austin, TX 78701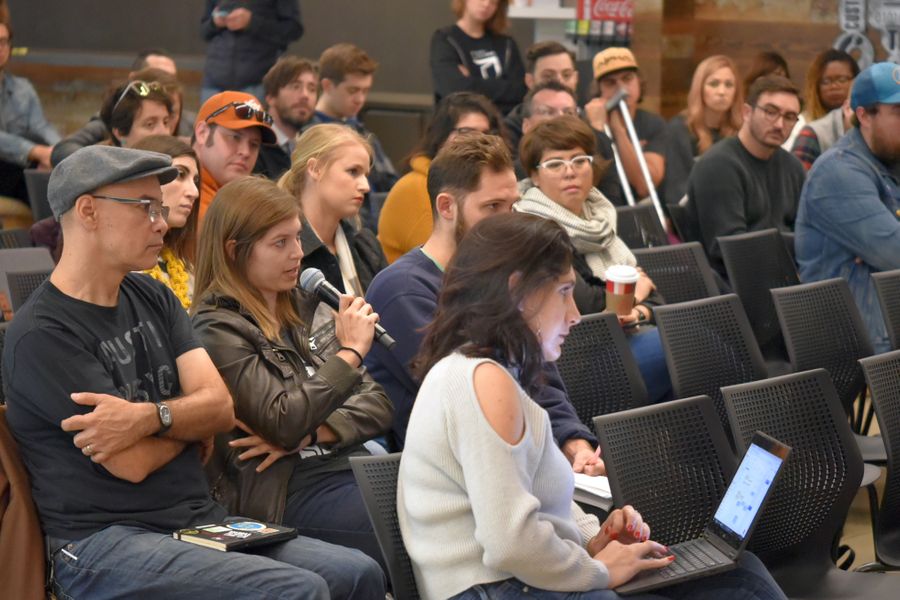 Designing for Accessibility: A Beginner's Guide
Interaction designers must constantly consider the implications of their design decisions, no more so than when it comes to accessibility. You don't have to wait for your client to prioritize accessibility to start incorporating it into your designs—even seemingly minor design decisions can have a big impact. In short, if you're not thinking about accessibility as you design, you're not thinking about the full user experience. As a tester once remarked, "Why would you want to make something that some people can't use?"
Designer Cathryn Rowe heard this comment during her time as a Design, Technology, and Innovation Fellow at the City of Austin, and she keeps it in mind every time she starts a new project. Tasked with defining and creating the City's first set of reusable and accessible web design standards, Cathryn developed process considerations that can benefit all manner of design. 'Making Space' carries multiple implications but perhaps the most obvious is creating room for people of all abilities, be it physical or digital. We've made great strides as a society to adapt our buildings and rooms so they work for everyone; now we need to undertake that same effort with our digital spaces.
LOCATION
The Hub, Trinity Hall, 311 E 5th St, Austin, TX 78701
INTENDED AUDIENCE
Designers with basic design knowledge
311 E 5th St
Austin, TX 78701