Designing for the Gig Economy
November 7, 2019 8:30am - 9:30am
Join Favor's Product and Design leaders for an in-depth conversation about designing human-centered products for the gig economy.
H-E-B & Favor Eastside Tech Hub
2416 E 6th St.
Austin, TX 78702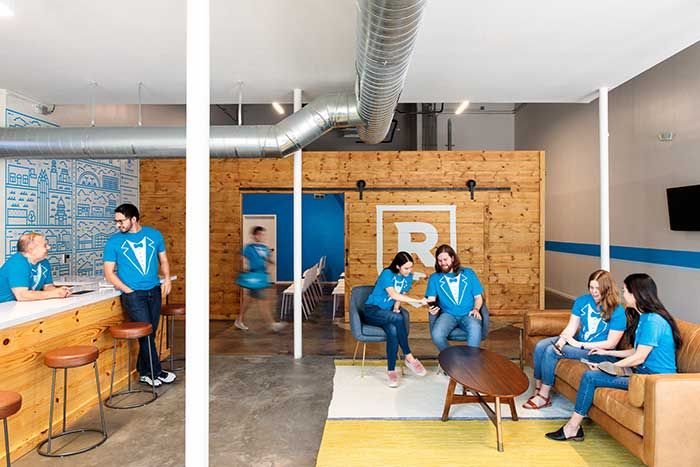 Designing for the Gig Economy
The gig economy is now composed of 60 million workers, and it's growing at an incredible pace. As designers and product leaders, we must constantly ask how to best design for a completely flexible, on-demand workforce - users that we can influence, but don't directly control.
At Favor, designing for our independent contractors is at the center of everything we do. The beauty of the rise of on-demand work is that people have the freedom to work when and where they want, but this presents unique business challenges that arise from increasing autonomy and flexibility among workers.
This talk will focus on the challenges of designing for this space, including tips about how to design a great and engaging customer experience when you can't directly control the full user experience from end-to-end. We'll also touch on the legal constraints that make designing for a flexible workforce difficult and creating a brand identity for this diverse community.
Attendees will leave the talk with a clearer understanding of how to design delightful experiences for this growing population.
Stick around after this event for a coffee mingle and meet some cool people.
Speakers / Facilitators
Rachel Losh: Director of Product
Rachel Losh is Director of Product at Favor - building new solutions for delivery services in urban environments. Prior to joining Favor, she held product roles at Aceable and Macmillan Learning. Rachel has also worked in a variety of other functions, including business unit leadership, content strategy, product marketing, and sales. Rachel currently lives in Austin.
Rob Pennington, Senior Director of Brand + Creative at Favor
Rob Pennington joined Favor in 2014 as an engineer while continuing to apply his previous brand experience to develop the Favor brand into what it is today. As Senior Director of Brand + Creative, he oversees the company's holistic brand strategy, and manages Favor's internal creative agency and brand marketing initiatives. Most recently, he was responsible for the launch of Favor's first statewide brand campaign and overseeing the design and development of H-E-B and Favor's Eastside Tech Hub.
Meg Nidever, Product Design Manager at Favor
Meg Nidever is a Product Design Manager at Favor where she co-leads the Product Design team and helps shape the experience of Favor's products and services. She leads research initiatives and workshops across the company that leverage the service design and technical chops she gained at companies like Dropbox and Apple. Meg's passionate about leading design teams, learning about people, and turning research into amazing user-centered designs.
Cooper Welch, Senior Product Designer at Favor
Cooper is a Senior Product Designer at Favor who cares deeply about crafting polished, useful, and enjoyable experiences. He has worked for both small startups and more recognizable companies such as Evernote and Lucasfilm. Cooper has had a hand in designing almost all of Favor's digital products, and now oversees the design of Favor's Runner app. He co-leads Favor's product design team, where he strives to uphold high standards of design excellence and champions amazing user experiences.
LOCATION
2416 E 6th St. Austin, TX 78702
HANDICAP ACCESSIBLE?
Yes! Any guests requiring use of a handicap entrance can use the entrance on Hidalgo St., which is the only handicap-accessible entrance. (Note: all other guests are required to enter via the main 6th. St. entrance)
PARKING/TRANSIT
Attendees are welcome to our first-come, first-serve guest parking spaces on the West-side of the building. Please do NOT use the ETH Parking Lot. Additionally, there is street parking options nearby. We are also just 2 blocks away from the Metro rail! See our sustainable transportation recommendations
ORGANIZED BY
Favor Delivery
INTENDED AUDIENCE
Designers of all levels
2416 E 6th St.
Austin, TX 78702