Designing to Improve Human Behavior: The Art, Science & Execution of Large-Scale Behavior Change Products & Programs
November 6, 2019 2pm - 3:30pm
Behavioral Economics, Gamification & Behavioral Science are not enough. Learn a systematic approach for applying exciting new science to truly improve how your audience feels, thinks & acts.
Capital Factory
701 Brazos St
Austin, TX 78701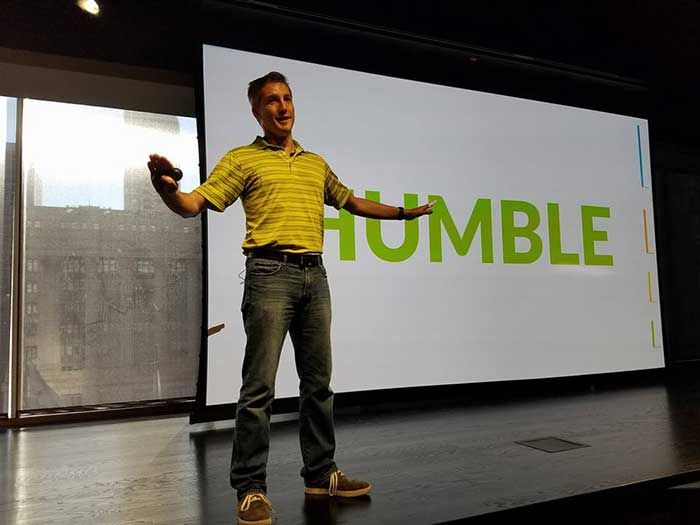 Designing to Improve Human Behavior: The Art, Science & Execution of Large-Scale Behavior Change Products & Programs
70% of products, programs, policies & services fail because we've been totally wrong about how human behavior works. A renaissance in the Behavioral Sciences is dispelling many myths. And the new field of Behavioral Design has emerged to apply those findings to achieve better outcomes in whatever work you do. Come learn the fundamentals of the "Hero Behavioral Framework" that Robin and the Live Neuron Team have developed to allow you to efficiently leverage Robin's decades on the front-lines of large-scale positive behavior change.
Speakers / Facilitators
Robin Krieglstein | Founder / Chief Executive Officer, Live Neuron Labs
Robin Krieglstein has been pioneering the application of science & media techniques to the design of large-scale positive behavior change programs for over two decades. He launched the first gamified, behavior-change social network; introduced the first gamified health behavior change Facebook app; and founded the Design Group at LeapFrog Educational Toys.
Robin was a long-time guest researcher at the Stanford Behavior Design Lab with Dr. BJ Fogg, he's an officer for the International Action Design Network, and the founder of 1300 strong Action Design ATX Meetup. He's designed dozens of behavior change solutions for leading brands include Amazon, UnderArmour, American Heart Association, LG, Spectrum Health, Kaiser, United Healthcare, Oracle, Walmart etc.
Sparky Witte | SVP Client Services Live Neuron Labs
Sparky is an 18 year veteran marketing executive for the award-winning Proof Advertising Agency. He ran strategy for clients such as the American Heart Association, 3M, Dell and others. As managing director, he helped Proof earn 4 Ad Age Small Agency of the Year awards.
About The Organization
LNL consults, trains and presents on Large-scale, social-good behavior change projects. Our experience spans health, fitness, wellness, financial fitness, education, civic engagement, sustainability etc. Our design experience spans almost every media including: apps, sites, video, chat, voice interfaces, games, live experiences, print, wearables, iot, tangible collateral, etc.
LOCATION
701 Brazos St, Austin, TX 78701
DAY
Wednesday, November 6th
ORGANIZED BY
Live Neuron Labs
INTENDED AUDIENCE
There are no prerequisites for this talk. Material will be accessible & applicable by any attendees. The program is ideal for those working to improve behaviors in social good realms like health, fitness, wellness, financial management, education, civic engagement, sustainability and social good areas. But the techniques apply to the design of any products, programs, policy, services or experiences you may be working on.
701 Brazos St
Austin, TX 78701