Design/Research Operations: You're Already Doing It
November 6, 2019 5pm - 6pm
Join our panel to learn what DesignOps and ResarchOps are, how they can grow organically within your UX team, and why formalizing these practices can be beneficial to your organization as a whole.
Oracle Waterfront Campus
2300 Cloud Way
Austin, TX 78741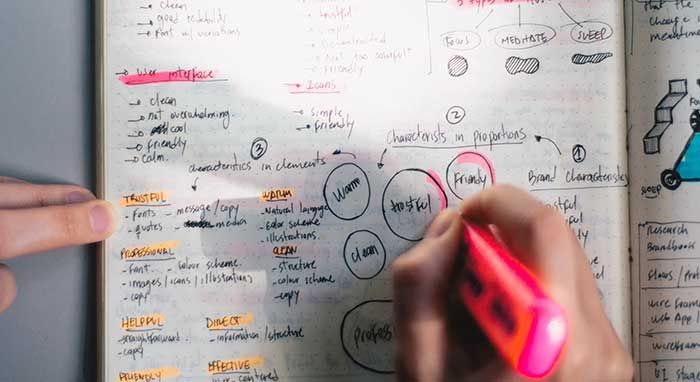 Design/Research Operations: You're Already Doing It
DesignOps has been a recent buzz word in UX communities, although many would argue it isn't actually new. Even if you have no idea what it means, you have already been doing DesignOps and ResearchOps!
The panel will discuss what DesignOps is, how it can grow organically out of a current design practice, and why formalizing it can be beneficial to the organization as a whole.
Learn more about Ops and discover the tools to get started from our panel of experts in UX Design, UX Research, and Product Design. We will discuss the ways to make Ops work regardless of your team size so that you can improve efficiency in your organization.
Join us in discussing how DesignOps and ResearchOps can help you to practice your craft more fully. Ops clears out some of the "noise" that comes in from things like unclear practices and procedures giving designers, researchers, and other creative professionals space to truly focus on better, more efficient design.
SPEAKERS/FACILITATORS

Abbie Cataldo
Abbie Cataldo is a long-time enterprise software designer and a lover of organization. In helping build multiple budding UX teams, she has implemented and iterated processes to bring best practices to her groups. Now, as she takes over a formal role as the DesignOps manager at Oracle NetSuite, she is excited to turn passions into practice and help their 70+ member XD team build efficiencies and focus on their craft.
Ryan Hunt
Ryan Hunt is a Sr. UX Researcher at AnswerLab. Ryan facilitated a ResearchOps workshop in Austin in 2018 and has previously worked towards implementing ResearchOps practices at Accenture and Charles Schwab. He holds a Master of Science in Human Factors in Information Design from Bentley University.
Arturo Leal
Arturo Leal is a designer with 15 years of experience using human-centered design methodologies for product and service innovation in both agencies and enterprise. In DesignOps at Dell Technologies, he is focused on creating an ecosystem of tools, process, and systems that enables aesthetic and functional design. Arturo enjoys spreading the value of design by addressing and tackling complex challenges.
Kristin Sullivan
Kristin Sullivan is a UX researcher at Charles Schwab, conducting evaluative and foundational research in digital experience. Kristin graduated from the University of Texas at Austin in 2016 with an MS of Information Studies. In addition to experience of conducting user research in financial services, she has background in libraries, higher education institutions, and non-profits. Within her work, she has a passion for organizing complex sets of information, empowering others to do research, and leading a research repository effort for her growing team.
Rebecca Wood-Spagnoli
Rebecca Wood-Spagnoli is a Sr. UX Researcher at WP Engine where she splits time between research and ResearchOps. Her passion is helping teams find their "aha" moment when it comes to the value of user research and growing research practices. She is on the board of the global ResearchOps Community and the Austin UXPA.
LOCATION
2300 Cloud Way, Austin, First Floor, Training Room W1062
DAY
Wednesday, November 6th
PARKING/TRANSIT
The building site is off of Lakeshore and there is a large parking garage on the east side of the building that anyone can use. From the garage, go to the first floor and exit toward the buildings. If you come in through the garage walk forward and to the right to see the front desk. Once inside, facing the front desk, the W1000 rooms are to the left and down the hall, past the wooden doors and into the training area. There will also be signage posted. | See our sustainable transportation recommendations
INTENDED AUDIENCE
Design and research professionals who find their jobs and productivity hindered by non-craft-related tasks.
2300 Cloud Way
Austin, TX 78741