How Meditation Shapes Our Social Sculpture
November 5, 2019 10:30am - 11:30am
We will make space in our day to cultivate peaceful energy and learn how it affects our workplace.
Third Rail Creative
716 Congress Avenue, Suite 200
Austin, TX 78701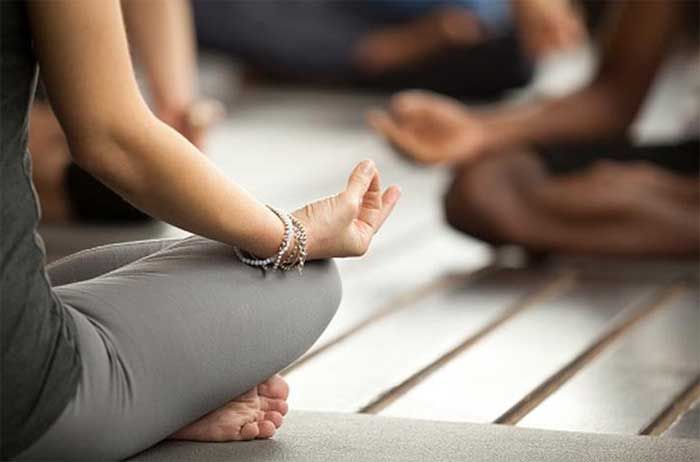 How Meditation Shapes our Social Sculpture
Everyday we have the choice to create the energy that we put out in the workplace. This energy we create is known as Social Sculpture. "Social sculpture is a theory developed by the artist Joseph Beuys in the 1970s based on the concept that everything is art, that every aspect of life could be approached creatively and, as a result, everyone has the potential to be an artist." Our energy is always with us, and affects those around us. As such, the energy you contribute is just as important as the work that you contribute.
Take a respite from the busy week and join us for a 30 minute meditation and discussion. We will be joined by our partners at Kadampa Meditation Center to explore how meditation can improve your well-being and work environment.
Speakers / Facilitators
Devin Yates, Account Executive, Third Rail Creative
Hailing from Alabama, Devin has worked some of the southeastern United States's most innovative chefs, developers, and designers. After moving to Austin, she worked on a diverse portfolio of accounts from non-profits and health care initiatives to statewide public agencies featuring the Texas Department of Transportation. Devin has worked on projects that have been recognized for industry excellence in the Wall Street Journal, Garden & Gun, Southern Living, Food & Wine, CNN, House Beautiful, and TEDx. She believes in the power of building community through design.
In her spare time, Devin loves cooking, exploring new restaurants and art galleries, going on home tours, and biking. She's often found at the dog park trying to tire out her two little mongrels: Baxter and Lolly.
Gen Kelsang Norden, Resident Teacher, Kadampa Meditation Center
Gen Kelsang Norden, a senior ordained teacher, was requested by Venerable Geshe Kelsang Gyatso Rinpoche to teach modern Buddhism at the Kadampa Meditation Centers in Austin and in Houston. Ordained as a Buddhist nun in 1994, Gen Norden has been teaching Buddhism and meditation in the US and the UK for over 25 years. We are very fortunate to have the opportunity to enjoy the precious dharma of Modern Buddhism with such an experienced practitioner.
LOCATION
716 Congress Avenue, Suite 200
ORGANIZED BY
Third Rail Creative
INTENDED AUDIENCE
Anyone is welcome. We will provide chairs or mats. If you have a favorite meditation cushion, feel free to bring it.
716 Congress Avenue, Suite 200
Austin, TX