How to Collaboratively Build A Research Plan
November 6, 2019 8:30am - 10am
Have you ever had a Product Manager gold-plate a solution, a Developer build what they thought was best, or a Designer prototype in a black box? Our goal is to educate Enterprise Product Managers, Designers & Developers on how to work in a collaborative and agile way while ensuring they're meeting the needs of their users.
Capital Factory
701 Brazos St
Austin, TX 78701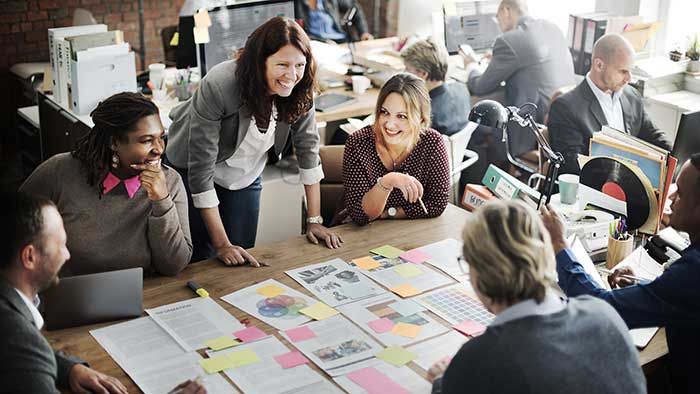 How to Collaboratively Build A Research Plan
Learn how to apply a collaborative methodology to your future projects, conversations, and decisions. In this workshop, we'll present a case study that our Adobe Experience Design Team has found great success in using. This case study includes a formalized, repeatable approach to user research and discovery that incorporates the user's voice into the product development process. We'll also include testimonials from Designers, Product Managers, and Developers at Adobe!
During our time, we'll cover the following:
How to Define Product Focus: Minimize output, maximize outcome & impact
How to Define the Product Lifecycle: Essentially continuous, nested learning cycles
How to work as a triad, not in the outdated and flawed client-vendor anti-pattern
How great products have balance: value, usability & feasibility
How a 'Discovery Triad' leads collaboration
How collaboration drives shared understanding
How to discover and learn while building
Triangulating different perspectives from diverse teams in an effort to drive product enhancements
Speakers / Facilitators
Swapna Bellare, Adobe, Senior User Experience Researcher
Swapna comes from a Psychology & Research background and is curious to learn about people's behavior in the tech space. Prior to Adobe, she worked at BMC Software where she mainly focused on complex enterprise software for IT. In her current role at Adobe she takes immense interest in performing foundational research to support product and design strategy for Cloud, B2B, and E-commerce offerings.
Michael Rubino, Adobe, Senior User Experience Designer
Originally hailing from the great state of New Jersey, Michael has utilized his education in Design & Interactive Media to create useful and delightful experiences for end users and heavily leverages UX Research methods to bring the voice of the user into defining product strategy. Inspired by the unique challenges and difficult problems that the enterprise software industry proposes, Michael's focus remains on creating solutions that make a significant impact on end users. Currently at Adobe Michael leads UX Design on Cloud and the developer experience.
LOCATION
701 Brazos St, Austin, TX 78701
DAY
Wednesday, November 6th
INTENDED AUDIENCE
Enterprise Product Managers, Designers & Developers or anyone who wants to improve collaboration on their team.
701 Brazos St
Austin, TX 78701