In Pursuit of Greater Miles
November 6, 2019 5:30pm - 7pm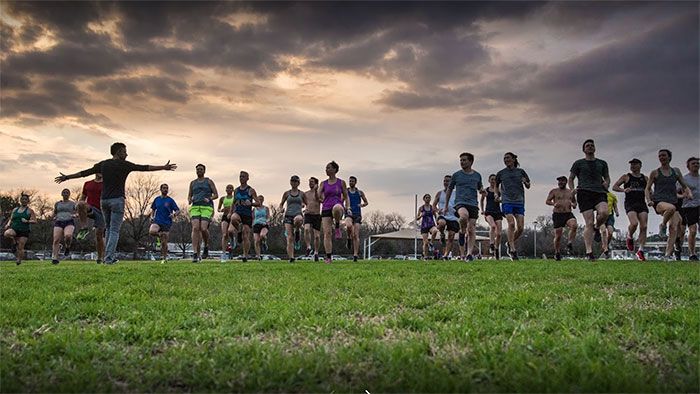 In Pursuit of Greater Miles
Runners competing in races have to make space in their busy schedules to set a goal and achieve it through cycles of intense training.
As a designer and runner, I've found the personal fortitude, discipline and discomfort that come with it, made me a stronger, better designer by teaching me how to be creative with problems when things don't go according to plan.
This is a motivational talk about how patience and persistence when things go astray can make you a stronger person in and out of a design studio. You'll learn from what I've learned during this journey with others who may be questioning or doubting if their goals are attainable.
This workshop will explore ways to:
- Make space in your schedule to achieve an "impossible" goal
- Apply elements of design thinking into your journey in order to achieve a goal
- Think like a runner to clear negative thoughts
After the talk, people are welcome to join the group for an optional 1-3 mile fun run/walk around the Seaholm District / Town Lake and afterward join us for some drinks and food nearby. All paces and experience levels are welcome to join. Remember to pack some running/tennis shoes and a change of clothes!
Although this talk is focused on running, it is inclusive to everyone regardless of athletic ability or experience.
Speakers / Facilitators
Adriana Morales, IBM Design
IBM Cloud — Design Lead
Adriana Morales is a design lead at IBM hailing from the lovely city of Austin, TX. She loves collaborating with people of different disciplines to solve complex problems, find beauty in data, and always advocate for simplicity of design. Through ongoing user research, nonstop iteration, and agile practice, she focuses on enabling users to achieve their goals while driving business value.
Outside the design studio, Adriana is highly involved in the Austin running community. She runs locally with Trail Roots and loves to train, run and race marathons around the country. You can find her trail running through the Texas Hill Country, overcoming her fear of heights by climbing at the Austin Bouldering Project, and bribing her dog with peanut butter to run with her.
LOCATION
115 Sandra Muraida Way Ste 105B, Austin, TX 78703
DAY
Wednesday, November 6th
ORGANIZED BY
Adriana Morales
INTENDED AUDIENCE
Open to everyone interested in learning how to achieve a goal: Early-career designers, Designers looking to shift careers or goals. All runners of all ages, abilities, and experience levels
115 Sandra Muraida Way Ste 105B
Austin, TX 78703