Make Space for Handmade Paper with AIGA Austin
November 8, 2019 5pm - 6:30pm
Learn more about American handmade paper, the importance for communities to make space for local crafts, and how this all fits the context of design today.
Lewis Carnegie
905 W 28th 1/2 St
Austin, TX 78705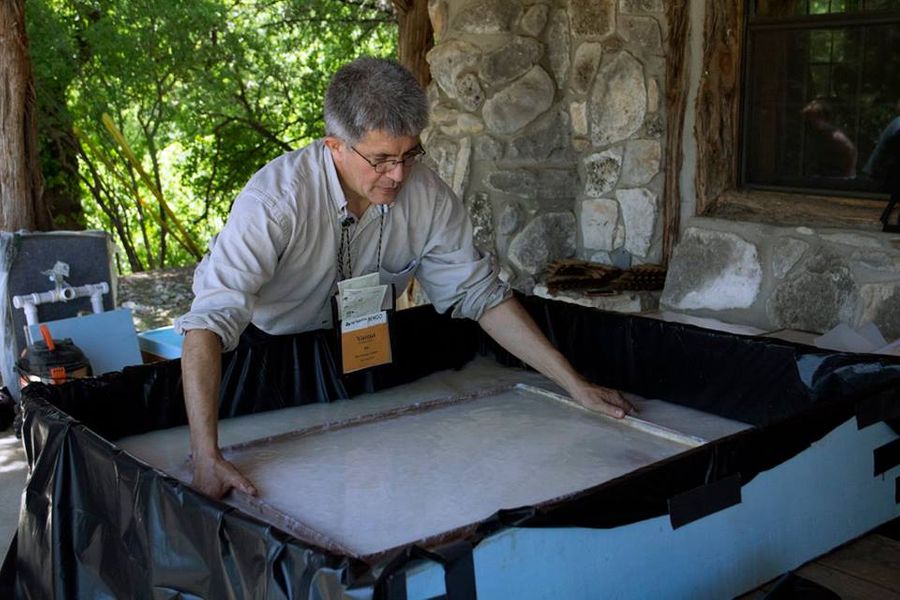 Make Space for Handmade Paper with AIGA Austin
There was a time when everything was handmade. Then came the era of machines. Today, we live in a world in which, so much of what we do as creatives is driven or assisted by technology. As the traditional ecosystem and heritage of handmade crafts has broken down and is being lost from memory, it's difficult to remember or value how things used to be made. I believe it's time that we reinvigorate and intentionally explore the practice of handmade craft goods as it relates to the art of making paper.
Speakers / Facilitators
Yama Ploskonka
Yama Ploskonka has been a paper maker since 2016. He is among no more than a dozen craftsmen, in the USA, still making classic paper by hand. A born-somewhere-else-Texan, Yama is a self-described mutt in his eclectic ancestry and education. He is constantly amazed by the cultural diversity here in Austin, chagrined by the divisions that still exist, and motivated to do his best to connect people, ancient traditions, and modern technology. All of this, while doing the pursuit of happiness thing.
LOCATION

Lewis Carnegie - 905 W 28th 1/2 St., Austin, TX 78705
905 W 28th 1/2 St.
Austin, TX 78705