Make Space for Urban Silence Through an Interactive Art Installation
November 8, 2019 8:30am - 4pm
Experience nothing & everything. Create silent space in an unexpected urban place through community sits and collaborative art.
Greater Goods Coffee Roasting Co.
2501 E 5th St
Austin, TX 78702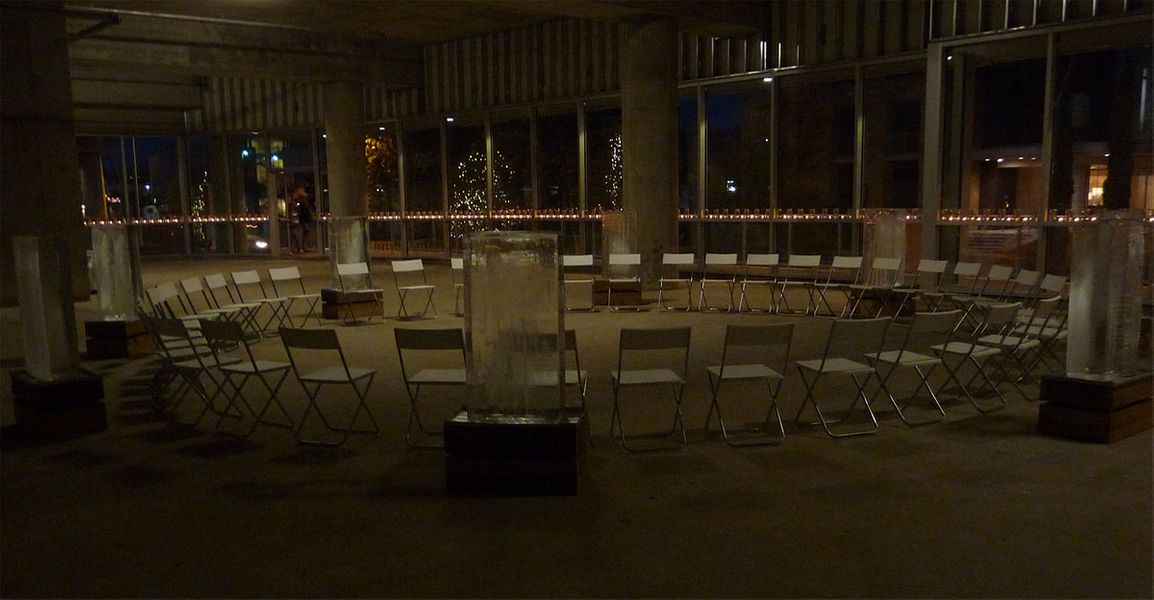 Make Space for Urban Silence Through an Interactive Art Installation
Our team of architects, artists and ambassadors will make space for urban silence through an interactive art installation. Experience 'nothing & everything' during this how-to-hands-on meditation workshop. We'll host three CITYSIT sessions at 9am, 12pm and 3pm. Each activation is an hour long event for participants to sit 20 minutes + play 40 minutes. Everyone will be able to visit the space throughout the day to experience space at their own pace and view an evolving collaborative art project created by CITYSIT participants. Through the combination of silence and art experiences, we'll create opportunities to "recapture that seriousness of a child at play" - being in the moment without judgment, exploring possibilities and having fun.
Join us to:
- Create new connections internally and externally through observations and activations
- Experience the health benefits of pausing and playing - building resiliency, patience and creativity
- Get tips on daily practice and making space for your own individual or group experiences
About The Organization
CITYSIT
CITYSIT collaborates with organizations and individuals to increase awareness and connection. Started in 2009, CITYSIT rebranded "meditation" to be more approachable and fun by hosting live events internationally and creating one of the first mobile apps to track daily practice for building a global community of silent partners.
DesignVoice | AIA Austin
DesignVoice facilitates opportunities for design professionals to serve their community through collaborative design focused events and informational programs. The Design Voice team is collaborating with CITYSIT to host a planning ideation workshop and help create + facilitate the urban silence experience for this event.
Greater Goods Coffee Co.
Greater Goods offers a carefully curated selection of specialty coffees from around the world and partners with producers who provide fair wages and utilize sustainable practices to protect the environment. They craft individual roast recipes to bring out the best in each batch. Beyond great coffee, they're passionate about the community. So each bag sold is more than just coffee, - it's meals for families, training for puppies, support for individuals with autism, and bright futures for children. Greater goods has generously donated event space for this experience.
LOCATION
2501 E 5th St, Austin, TX 78702
ORGANIZED BY
CITYSIT, DesignVoice | AIA Austin, Greater Goods Coffee Co.
INTENDED AUDIENCE
Everyone
2501 E 5th St
Austin, TX 78702