Make Space to Play
November 6, 2019 9am - 10:30am
How do we make space to play in our work and personal lives?
Capital Factory
701 Brazos St
Austin, TX 78701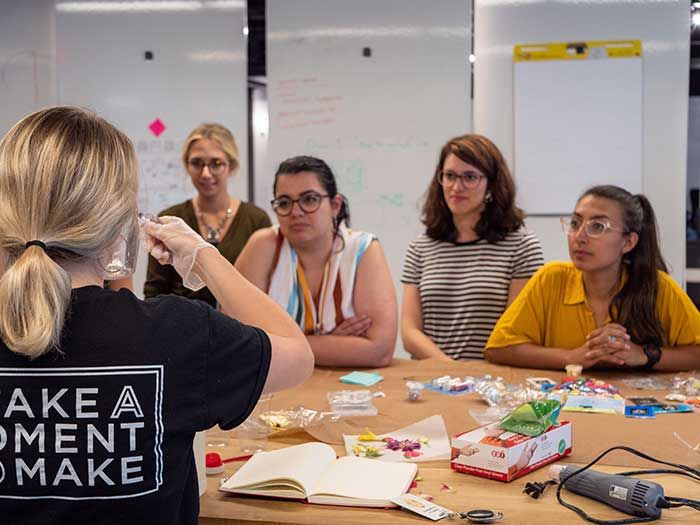 Make Space to Play
Make Space to Play is a workshop that will teach you the benefits of prioritizing time for creative expression. At work I've been able to carve out a community of and for makers, which emphasizes creating outside of the monotonous 9 to 5. Creativity and art is important. It is correlated with improved mental and physical well-being– art is even used as a form of therapy. Embracing your creative side can help you gain new perspectives and, in turn, actually be more productive. However, for some the barrier of entry can be difficult. This workshop will teach you tips for making time to play in your own company and how easy it is to get started! Come join us for a fun morning of play!
Speakers / Facilitators
Becca Ellsworth, Designer at IBM, I manage a workshop series, called Spare Time, which allows others to get out of their day-to-day routine and express their creativity.
Through this program, I can support a community of creativity, as well as designer retention.
LOCATION
701 Brazos St, Austin, TX 78701
DAY
Wednesday, November 6th
ORGANIZED BY
Becca Ellsworth
INTENDED AUDIENCE
Adults interested in learning how taking the time to make can boost their daily creativity and productivity.
701 Brazos St
Austin, TX 78701