Making Space for Different Perspectives in Design
November 4, 2019 10:30am - 11:30am
What do you get when you put a Designer and a Strategist in a room to talk about designing for all? Join us for breakfast tacos and a collaborative presentation outlining how to strive toward inclusive research and design from the beginning.
GSD&M
828 W 6th St,
Austin, Texas 78703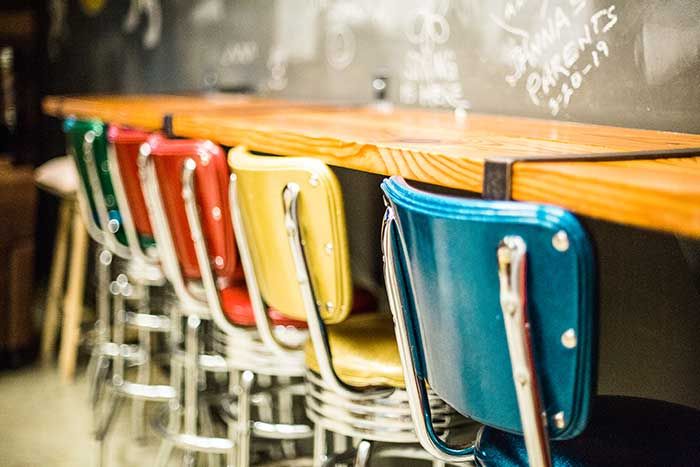 Making Space for Different Perspectives in Design
We believe that making space is all about creating an environment where people feel comfortable to speak and be heard. This collaborative presentation is intended to help our audience avoid, recognize, and combat bias to create inclusive products.
The first portion will discuss what inclusive design looks like and through the lens of Maslow's Hierarchy of Needs, why it's important. The first step to weeding out bias is recognizing that we all have it. Once we recognize that at some point we're going to be wrong, we can all move forward. Inclusivity is on everyone at every phase of the product lifecycle, so the second portion will walk our audience through strategies they can implement across disciplines and projects to create more inclusive end products. We will take our audience through how to be proactive against bias and provide a toolkit for recognizing and correcting it in the research, strategy, and design phases.
Attendees will leave with an understanding of why inclusive design is important, what it looks like at each project phase, and strategies for keeping bias out.
Speakers/Facilitators
Alex King - Strategist, GSD&M
Alex King is a Strategist at GSD&M, a full service creative agency. During her 7 plus years in digital and advertising, Alex has spent time as a digital strategist, digital analyst, SEO, and UX researcher on several Addy and Webby award winning digital experiences. She's worked both agency and client side on brands including YETI, the US Air Force, Southwest Airlines, and Davidoff.
Valeria Molina Martinez - Digital Art Director, GSD&M
Valeria is a Digital Art Director at GSD&M and is currently pursuing an MA in interactive design at the Savannah College of Art and Design. Valeria has created branding projects from the ground up, developed campaigns, provided art direction, and designed apps, websites and digital experiences for global clients such as Charmin, Bounty Paper Towels, UPS, US Airforce and many others.
LOCATION
GSD&M, 828 W 6th St, Austin, Texas 78703
HANDICAP ACCESSIBLE?
Information not provided
INTENDED AUDIENCE
Strategists / UX Researchers / UX Designers / UI Designers and anyone interested in learning how to make space for conversations that may be uncomfortable but ultimately lead to better, more inclusive work. A basic knowledge of the design process may be useful, but this is an entry level talk.
828 W 6th St
Austin, TX 78703