Making Space for Equity and Inclusion in Brand and Environmental Design
November 7, 2019 8:30am - 9:30am
In this informal panel conversation, we'll discuss recent learnings from a highly collaborative retail design project in which broadening the clients' target audience for inclusion was a primary focus.
McGarrah Jessee Office
121 W. 6th Street
Austin, TX 78701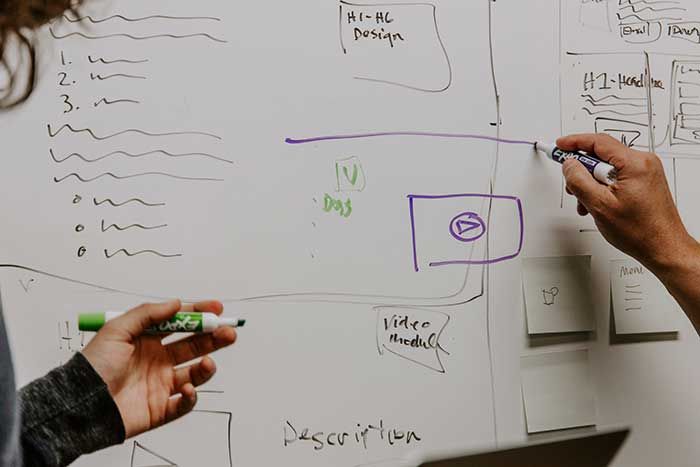 Making Space for Equity and Inclusion in Brand and Environmental Design
In today's divisive climate, bringing empathy into the design process has the power to bring more people together. In this informal panel conversation, we'll take a look at different ways to do just that - from broadening your clients' target audience(s) and designing specifically for under-served communities to developing strategies for inclusivity in the execution of those designs, we'll talk about how creating experiences that offer broader appeal just might help to heal the world. By understanding the consumers' current ecosystems as well as their priorities, motivators and pain points, we will focus on how to most effectively solve for experience gaps between today's consumer experience and desired future state. Using shared learnings from a recent collaboration between our two teams, we'll also discuss the benefits (and challenges) of collaborating with other design professionals, from approaching overlapping skill sets to the benefits of different perspectives. We look forward to a lively discussion and welcome attendees to join the conversation.
Speakers / Facilitators
Michael Trenary, Designer, Interior Architects
Seattle-based retail designer Michael Trenary's dual background in creative writing and interior design has given him the ability to translate his clients' brand identities into meaningful design narratives that bear effective, on-brand solutions. He has helped to develop new experiential prototype concepts for retailers including Nike, Finish Line, Roots, T-Mobile, Target and others.
Caroline Beaulieu, Designer, Interior Architects
As an interior designer and eternal optimist, Caroline Beaulieu's human-centered approach to design drives her to consider all the implications of a design beyond aesthetics and metrics. Empathy, inclusive conversation, and a keen enthusiasm for what's next have fueled her collaboration with brands such as REI, Petco, Cotopaxi, and Alaska Airlines to create game-changing new concepts in the retail space.
Hunter Sunrise, Business Strategy Director, McGarrah Jessee

Experience strategy leader and entrepreneur, Hunter Sunrise works with brands to uncover customer insights that focus on inclusion and diversity as a method to expand audience reach and grow brand equity across marketing efforts. Hunter brings a human-centered approach to every project and has consulted with brands such as Mercedes-Benz, DIAGEO, Verizon, Thinkful, Novartis, and Bank of America to help translate organizational business goals to people-centric executions.
Moderator: Heather Snow, Director of Marketing, McGarrah Jessee (Moderator)
As a marketing, PR and business development director, Heather lives a "glass half full" ethos and never misses an opportunity to champion her belief that marketers have a unique opportunity to shape the world we want to live in. Heather has worked with brands such as Olympus, Match.com, REI, Verizon, Avon, Microsoft and AMD to craft their narratives and tell stories that feel human and meaningful.
LOCATION
121 W. 6th Street Austin, TX 78701
HANDICAP ACCESSIBLE?
This venue is handicap accessible. Our accessible entrance is on Colorado between 5th & 6th. Enter through the parking garage (an attendant should be there to assist) then take the elevator to the second floor and check-in at the brown reception desk
ORGANIZED BY
McGarrah Jessee
INTENDED AUDIENCE
Worry not about the early hour—we'll have caffeinated beverages available. Participants at any level and across industries are invited to attend.
PARKING/TRANSIT

Limited parking (paid street and garage parking) | CapMetro downtown | See our sustainable transportation recommendations Enter McGarrah Jessee through the main entrance and head up the stairs to the lobby. Someone will be available to greet you and show you the location for the panel.
121 W. 6th Street
Austin, TX 78701