Matchmaking & Individuality: Designing the Workspace of the Future
November 6, 2019 2pm - 3:30pm
R/GA will take the audience through inclusive design requirements to make matches between environments and the people who use them, their needs and abilities - both visible and invisible.
SXSW Center
1400 Lavaca Street
Austin, TX 78701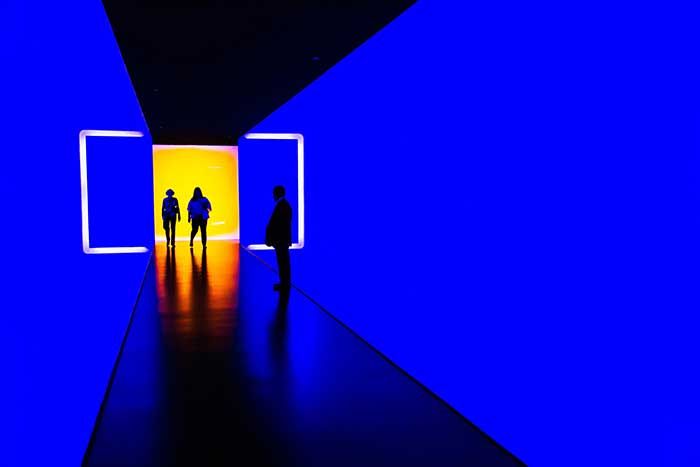 Matchmaking & Individuality: Designing the Workspace of the Future
Designing inclusive, accessible spaces requires more than making accommodations. It's about freedom, individuality, and access. More than anything, it requires making matches between environments and the people who use them, considering as many needs and abilities as possible - both visible and invisible. Inclusive design means independence, not accommodation. Because of this, everyone is a designer when they create and collaborate in work spaces with others, and we make an impact with both mindsets, behavior, and space. In the workplace of the future, our spaces need to be more flexible, welcoming, forgiving, and empowering than they've ever been before. Join experts from R/GA as they discuss their work to define and design what these new spaces could be, and the first step towards a stronger, more connected world in which every human is truly free.
Speakers / Facilitators
Candice Hahn, SVP, Managing Director, R/GA Austin
As the SVP, Managing Director, Candice is responsible for the management of operations, financials, clients, work and people in the Austin office of R/GA. She is motivated by helping to make her clients' jobs easier and seeing individuals develop to their full potential while delivering amazing results. Candice relocated to Austin in mid 2014 to take the helm of the office after 15 years in San Francisco. While at Modem Media/Digitas and Publicis Modem she held several strategic roles, including building and running the strategy team in the highly regulated financial services, healthcare and pharmaceutical practice. Most recently at iCrossing she was the VP, Managing Director of the San Francisco office responsible for the portfolio of clients serviced there, including PetSmart, Williams Sonoma, Charles Schwab, AAA and Robert Half International. She has undergraduate degrees in Chemistry and Economics from Bucknell University and a Masters Degree in International Management from Middlebury Institute of International Studies at Monterey. She is an avid world traveler and loves experiencing new cultures. When not out in the world, she enjoys exploring Austin's restaurant scene and hanging out with her husband and daughter.
Paige Maguire, Creative Director, XD, R/GA Austin
Paige Maguire is an experienced creative director with an education in philosophy and social sciences. Areas of expertise include user experience, content strategy, and design research. Her passion is designing the relationship between service and product design--particularly where emerging technology enables profound experiences. She has worked both client and agency side, helping a wide variety of clients learn more about their customers and employees, identify strategic roadmaps for design and tech, and measure their success. Clients include The Home Depot, PayPal, The University of Texas at Austin, ExxonMobil, Dell, Toyota, Citibank, USAA, LEGO, Hertz, and Best Buy. In her free time, she volunteers for the Autism Society of Texas, Austin Pets Alive, and Great Pyrenees Rescue of Texas. She lives in northwest Austin with her husband, a producer and composer, and their three children: Daschel, Asa, and Frances.
LOCATION
1400 Lavaca Street Austin, TX 78701
INTENDED AUDIENCE

Beginner, mid-level and C-suite marketers and company leaders
1400 Lavaca Street
Austin, TX 78701