No Space for Wasted Fashion
November 4, 2019 9am - 10am
Style is sustainable. Fashion is not. Join us, and discover how you can make more space in your life for style and stop making landfill waste with unintentional shopping.
The Hub, Trinity Hall
311 E 5th St.
Austin, TX 78701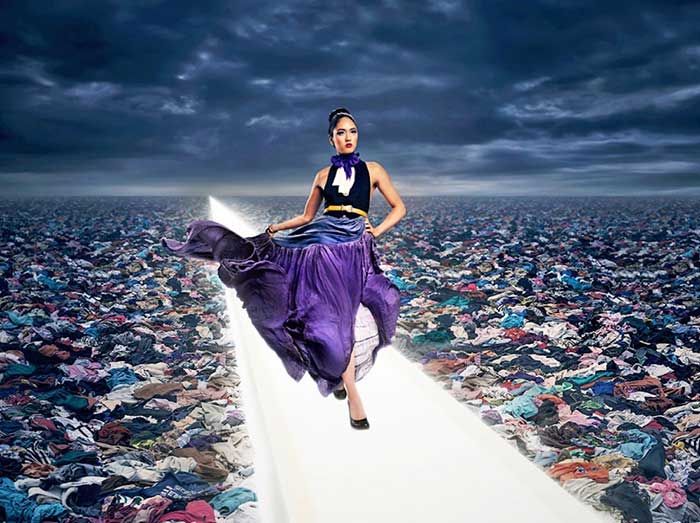 No Space for Wasted Fashion
Have you ever dropped a load of old clothes at a goodwill or Salvation Army, or thrown out your favorite top because you've worn holes into it sooner than you'd hope to? Have you ever thought to yourself, "I hope this stuff finds a new home and it's not wasted?" In a global and online economy, we consume at a faster rate and in higher volumes than ever before. This style of consumption can come at a great cost not just to our wallets, but also to the well being of the environment. Come join us for a discussion about the reality of waste by fashion, and discovers from designers and a personal stylist how you can make a positive impact and reducing waste production through informed choices. Learn tips and tricks on how to shop intentionally.
Speakers/Facilitators
Kim Nguyen, UX Researcher & Designer
Kim is a UX Research & Designer who studied at the Austin Center for Design. Growing up the mantra of 'nothing can be be wasted' was woven into every aspect of how she consumes, repurposed and made space to grow. She joins ADW to share her experience and start a conversation on how the volume of waste created from fast fashion is on a bad path for the environment, and how we can begin to rethink the way we consume without compromising the true quality of our lives.
Gabriela Isabella, Personal Stylist, Gabriela Isabella
Gabriela is a Personal Stylist whose mission is to help her clients find their personal style so they can achieve their goals and live intentionally. She joins ADW to share her knowledge in personal style and introduce to the audience the concept of Intentional Wardrobe, which is achieved through 1) making space and 2) shopping intentionally.
Ashley Cornelius, Co-Founder and Creative Director, Apparatus Digital Creative Agency
Ashley is the Co-Founder and Creative Director for Apparatus Creative Digital Agency. Ashley grew up with a family that instilled a "make more from less" mindset. Learning to sew from her Grandmother, Ashley grew up creating new out of old and aiming to find ways to give new life to old clothes. Ashley is joining ADW to share her passion for repurposing and bring the conversation of intentional living to the forefront.
LOCATION
The Hub, Trinity Hall, 311 E 5th St, Austin, TX 78701
ORGANIZED BY
Kim Nguyen, Gabriela Isabella, & Ashley Cornelius
INTENDED AUDIENCE
Anyone is welcome!
311 E. 5th St.
Austin, TX 78701