Our Future At Stake: Why & How We Should Connect Design Thinking to the K-12 Community
November 4, 2019 10:30am - 11:30am
Join us to learn about the current challenges the K-12 community faces and how we can connect design methodology to their current educational resources to help mitigate some of these challenges.
Capital Factory
701 Brazos St.
Austin, TX 78701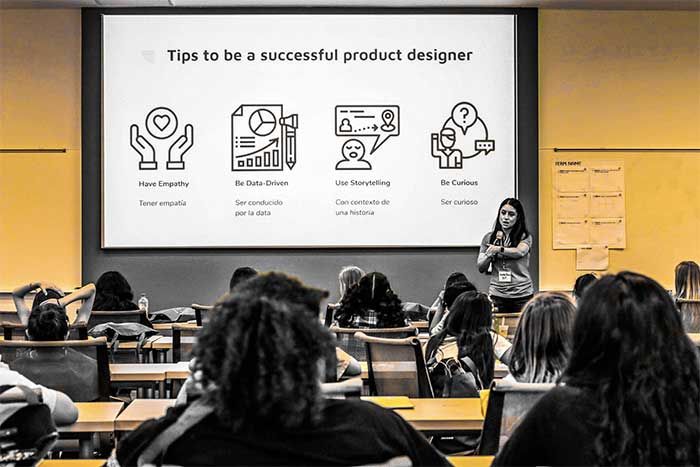 Our Future At Stake: Why & How We Should Connect Design Thinking to the K-12 Community
Our ever-changing world is constantly facing unprecedented social, economic, and environmental challenges, increasing in both sheer numbers and complexity.
It's becoming ever-more imperative that we provide the tool-set for future generations to face this challenge, particularly by imparting on them the tenants of design thinking;
Design thinking helps kids focus more on *how* they should learn instead of *what* they should learn, giving them the creative confidence to deal with solving complex challenges in an uncertain and ambiguous environment.
Fortunately, our nation's education system has begun to teach design thinking methodology in the classroom as a valid problem-solving approach. However, outside of the classroom, it is our responsibility as design professionals, tech professionals, students, and educators to create space for the K-12 community to facilitate attaining the skill-sets needed to apply creative problem-solving techniques.
We've created this event to help you learn how to teach design thinking for the K-12 community. By joining us, you will learn researched techniques to teach design thinking methodology for the K-12 community which can be applied at any volunteer, mentorship, or educational setting.
We will also provide you with a space to connect your design skill-sets to local volunteer opportunities and organizations. It is our intention that by the end of this session, you'll be able to effectively contribute back to your local community and inspire the next generation of designers.
Speakers / Facilitators
Joanne Bruno, Product Designer at Dell Technologies
Joanne Bruno is a multi-disciplinary UX designer and software developer with experience in developing empathic, digital products from conceptual ideation to code. A strong believer of the value tech professionals can provide to supplement K-12 education, Joanne regularly volunteers in her local community for Hour of Code, design thinking workshops, and mentorship programs.
LOCATION
Capital Factory -701 Brazos St Austin, TX 78701
AUDIENCE
This talk is relevant to UX designers / product designers, front-end developers, STEM educators, students, and anyone in a design related field! No prerequisite knowledge required.
701 Brazos St.
Austin, TX 78701