Own the Content Experience
November 7, 2019 2:30pm - 4pm
Join us for a workshop where you will explore how to bring content into your design process earlier to deliver consistent and intentional content experiences for your users.
The Hub, Trinity Hall
311 E 5th St.
Austin, TX 78701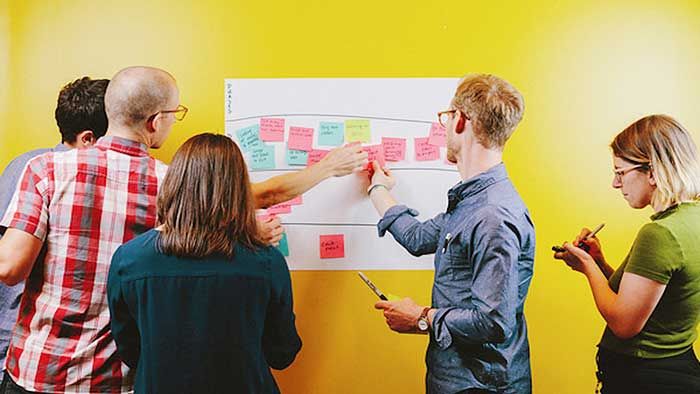 Own the Content Experience
When it comes to delivering memorable products and services, content shouldn't come into the picture just before you go live. It's an integral part of every user's experience. That's why design teams need to change the way they work with their content creators.
Join us for a workshop where we will explore ways to help you bring content into your design process earlier. You'll take a hard look at your current workflows to identify key opportunities for content to join the party.
You'll be able to share experiences and best practices, and leave with new ways to own and deliver intentional content with your own teams.
Speakers/Facilitators
Maranda is the Content Design Lead at IBM where she is working to establish a content design practice across the Cloud Data & AI portfolio. She is passionate about helping design teams bring content into their workflows earlier to provide delightful and consistent content experiences for their users. She hails from Colorado, and enjoys any excuse to get outside.
Amanda is a Content Designer on IBM's Enterprise Design Thinking Learning Platform team. She brings a content design perspective to user experience, especially when it comes to information architecture and multi-platform journeys. She found her way into product design from journalism school and will gladly talk your ear off about how they overlap.
LOCATION
The Hub, Trinity Hall, 311 E 5th St, Austin, TX 78701
DAY
Thursday, November 7th
ORGANIZED BY
Maranda Bodas
INTENDED AUDIENCE
Anyone who wants to bring content into their design process but doesn't know where to start and anybody who wants to share their best practices/success stories
311 E. 5th St.
Austin, TX 78701