Reframing Failure with ATX Fail Club
November 8, 2019 12pm - 1:30pm
Join us as we dive into fear of failure and discover some of the different ways it affects our lives... and what to do when it does.
Capital Factory
701 Brazos St
Austin, TX 78701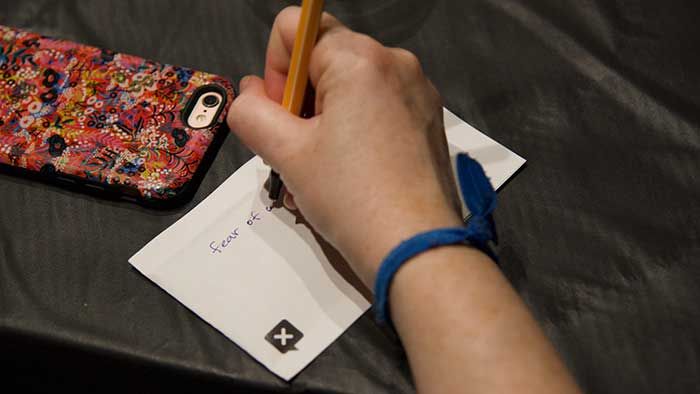 Reframing Failure with ATX Fail Club
Join us as we delve into fear of failure with gelato courtesy of Gelateria Gemelli in this interactive and fun workshop.
This workshop will consist of guided activities and storytelling for attendees to explore where fear of failure can crop up in our lives, ways to acknowledge and externalize these feelings when they do, and tools to design environments and communities that accept and grow from failures instead of being inhibited by them.
You can expect to share and hear other people's failure stories - the good, the bad, and the awkward. All attendees will leave with take-home tools to continue the self-reflection and share with other people in their life.
Gelateria Gemelli's adorable gelato trike will also be there serving up delicious gelato for all attendees!
Failure is inevitable, especially in times of growth and change... so let's get together, eat gelato, and workshop actionable ways to grow through failure!
Speakers / Facilitators
Jen Figueroa, Designer, ATX Fail Club. Jen has a background in graphic design and is amazing at lipstick, and interested in discovering patterns in the world.
Vicky Pridgen, Designer, ATX Fail Club. Vicky has a background in community organizing and is amazing at connecting people, and interested in learning all about your failures.
Laura Sepulveda, Designer, ATX Fail Club. Laura has a background in data analysis and is amazing at getting things done, and interested in trying new things.
About The Organization
ATX Fail Club exists to reframe failure and empower more people to persist through setbacks by cultivating environments that encourage acknowledgment and sharing of failure.
LOCATION
701 Brazos St, Austin, TX 78701
ORGANIZED BY
ATX Fail Club
INTENDED AUDIENCE
Have you ever felt like an impostor? Have you experienced failure or been held back by a fear of failure? More specifically... are you a person? Then this workshop is for you!
701 Brazos St
Austin, TX 78701