Rethinking Personas for Inclusivity
November 7, 2019 10:30am - 11:30am
In this workshop and conversation, we'll explore alternate persona-building methodologies that focuses on mindsets, need-states and archetypes. The goal being to reduce implicit biases and create a more inclusive and multi-dimensional audience description that informs the design process.
McGarrah Jesse Office
121 W. 6th Street
Austin, TX 78701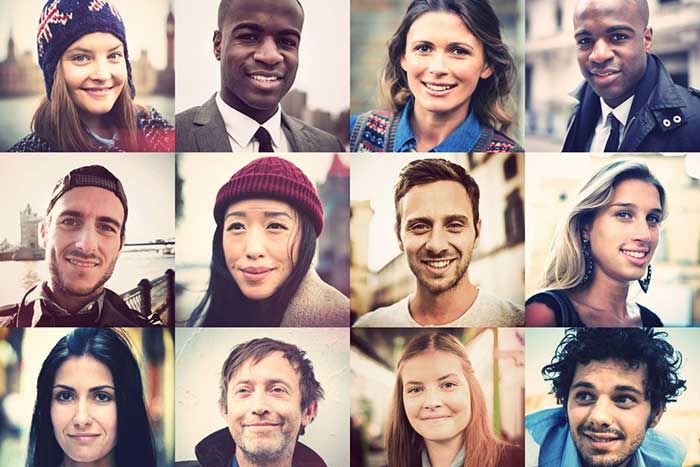 Rethinking Personas for Inclusivity
At a time when KPIs, datasets and programmatic analytics drive advertising, marketing and project budgets, it can feel impossible to consider tossing demographics out the window. Nonetheless, human audiences crave authenticity and are quick to be alienated by the use of overly clean narratives influenced by simple demographics. People are complex, and it's time for design and brand to prioritize inclusive strategy practices.
In this interactive workshop and conversation, we'll explore alternate persona-building methodologies that focus on mindsets, need-states and archetypes. We hope to use this time to evolve our thinking, uncover our own biases, and create an open source environment in which we can all learn from each other. By reducing implicit biases, we create opportunities to craft more inclusive and multi-dimensional audience descriptions with which to inform strategies that impact and shape the design process.
Speakers / Facilitators
Hunter Sunrise, Business Strategy Director, McGarrah Jessee
Strategy leader and entrepreneur, Hunter Sunrise works with brands to uncover customer insights that focus on inclusion and diversity as a method of expanding audience reach and growing brand equity across marketing efforts. Hunter brings a human-centered approach to every project and has consulted with brands such as Mercedes-Benz, DIAGEO, Verizon, Thinkful, Novartis and Bank of America to help translate organizational business goals to people-centric executions.
Liston Pitman, Senior Brand Planner, McGarrah Jessee
As a brand strategist, Liston works to solve companies' biggest problems with ideas rooted in humanity. He's brought audiences and solutions to life for brands like Xbox, Dakine, Minecraft, AT&T, and IHG.
About The Organization
McGarrah Jessee is an award-winning brand development and creative agency. Named "Small Agency of the Year: Gold" by Advertising Age in 2017, McJ is known for its work with clients such as YETI, Frost Bank, Whataburger, Lyft, Costa, GameStop and others.
LOCATION
121 W. 6th Street, Austin, TX 78701
DAY
Thursday, November 7th
HANDICAP ACCESSIBLE?
This venue is handicap accessible. Our accessible entrance is on Colorado between 5th & 6th. Enter through the parking garage (an attendant should be there to assist) then take the elevator to the second floor and check-in at the brown reception desk.
PARKING/TRANSIT
Limited parking (paid street and garage parking) | CapMetro downtown | See our sustainable transportation recommendations Enter McGarrah Jessee through the main entrance and head up the stairs to the lobby. Someone will be available to greet you and show you the location for the panel.
ORGANIZED BY
McGarrah Jesse
INTENDED AUDIENCE
Participants at any level and across industries are invited to participate.
121 W. 6th Street
Austin, TX 78701