Sketch Session with TBG Partners
November 6, 2019 12pm - 1:30pm
Come join us on the Central Library Roof Garden for a sketching workshop lead by TBG Partners founding member Tom Afflerbach.
Central Library, Roof Garden
710 W Cesar Chavez St.
Austin, TX 78701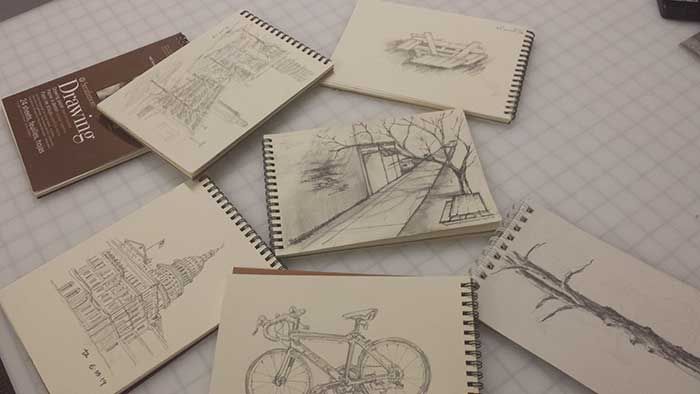 Sketch Session with TBG Partners
TBG Partners invite the Austin design community to join in their bi-weekly sketching session. The theme for this session will be "drawing space - how to perceive and represent the physical environment". Participants will meet at the Austin Central Library Roof Garden during lunch for a discussion on techniques for drawing, as well as perceiving, physical space, after which they will practice their skills in representing the cityscape from this perspective. Notebooks and a variety of pencils and graphite will be provided to participants.
Speakers / Facilitators
Tom Afflerbach, TBG Partners Co-Founder and Principal
As a landscape architect, Tom draws from extensive experience, innate artistic sensibilities and a diverse palette to execute a variety of spaces, resulting in cohesive and dynamic master plans and landscapes. As an avid drawing and painting enthusiast, he leads the TBG Austin office on bi-weekly lunchtime sketching sessions around the city.
LOCATION
710 W Cesar Chavez St. Austin, TX 78701
INTENDED AUDIENCE
All are welcome. Any level of drawing experience or interest will find something interesting in the discussion of three dimensional perception and 2 dimensional translation.
710 W Cesar Chavez St.
Austin, TX 78701