Take Control and Pave Your Own Career Path
November 8, 2019 2pm - 3:30pm
Apply a product design and management approach to your career to take control and develop a clear understanding of what it takes to achieve your ideal career and professional lifestyle.
Capital Factory
701 Brazos St
Austin, TX 78701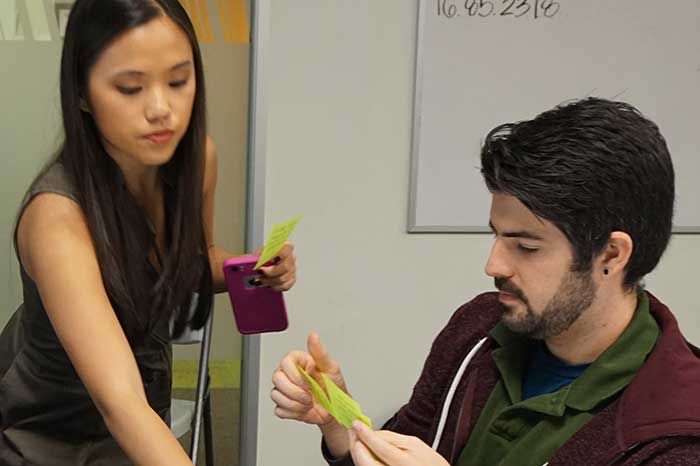 Take Control and Pave Your Own Career Path
While many of us envision a better future where we create freely, we are often paralyzed by not knowing how to make that a reality. We must make space for ourselves to reflect on our career progression and continuously pave a path that leads us to an intended future.
Participants will treat their careers like a product -- formalizing their ideal career and professional lifestyle and then developing a clear understanding of what it takes to achieve that vision. They'll leave with an assessment of their progress to date and a roadmap to follow as they build their skill sets.
Activities include declaring a desired career and professional lifestyle, clarifying scope to identify necessary skills and potential roadblocks, assessing skills based on experience to date to identify major gaps, and establishing a plan to strengthen skills using progressive milestones.
Takeaway skills include a framework for declaring a professional vision state, a method for continuously evaluating and growing a skills portfolio, and a template for mapping out a plan to develop comprehensive skill sets and transferable experience based on education and lifestyle preferences
Speakers / Facilitators
Beau Romero, LegalZoom & RGLR Collective, Product Manager & Partner
Beau is a Product and Technology Manager experienced in incubating, prototyping, and managing innovation portfolios for small and enterprise level businesses. His work focuses on identifying opportunities for companies to implement new capabilities and develop scalable solutions for both customers and employees.
In addition to his role as Partner at RGLR Collective, Beau is also a Manager of Product at LegalZoom for Equip, a new solution for small business owners. He has formerly worked with Hewlett Packard Enterprise and HP.
LOCATION
701 Brazos St, Austin, TX 78701
INTENDED AUDIENCE
Have you ever felt stuck or lost in your career? Perhaps unintentionally pushed into an uncomfortable specialization by a company you've worked for? This workshop is designed for professionals just starting out or seeking a turning point in their career.
701 Brazos St
Austin, TX 78701