Talking to Strangers
November 7, 2019 12pm - 1pm
Practice creating a common space through talking to strangers in this game-based workshop.
The Hub, Trinity Hall
311 E 5th St.
Austin, TX 78701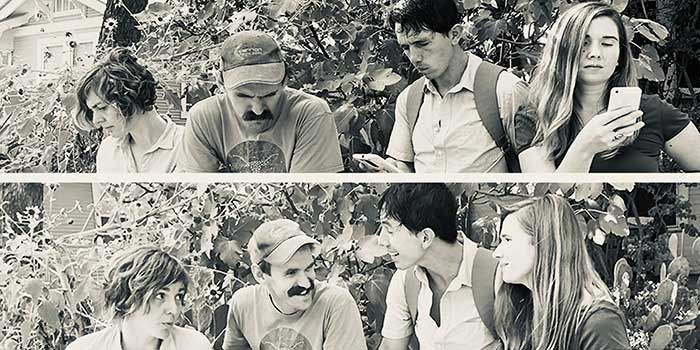 Talking to Strangers
This session will give participants the tools to make space, share space, and add meaning by connecting with each other through icebreakers and shared experiences. We'll talk about what makes for successful small talk and practice meeting each other in small groups, before dispersing into the city to make connections in public spaces. People will have an opportunity to help create a deck of icebreaker prompts - a tangible tool for sparking conversations, breaking down barriers, and expanding our own communities.
Speakers/Facilitators
Cara Bertron
As a preservation planner, Cara supports community-driven efforts to make neighborhoods and cities more equitable, affordable, and culturally rich. She consistently seeks excuses to strike up conversations with people at bus stops, in grocery lines, and on dance floors.
Ann Armstrong
Ann is an architect, artist, and cartographer. She finds most of her creative inspiration outside amidst Austin's urban fabric and surrounding landscape. She funnels this inspiration into maps, field guides, and other exploratory tools (and ice breakers!!!).
INTENDED AUDIENCE
No prerequisites. All levels welcome.
LOCATION
The Hub, Trinity Hall, 311 E 5th St, Austin, TX 78701
DAY
Thursday, November 7th
ORGANIZED BY
Ann Armstrong
311 E 5th St
Austin, TX 78701