The Impact of Inclusivity: Diverse Perspectives on How Accessible Design Makes a Difference
November 8, 2019 4pm - 5:30pm
Join us as we explore and discuss the impact of Accessible Design, as told firsthand by users who experience its benefit daily.
Visa
12301 Research Blvd, Building 3
Austin, TX 78759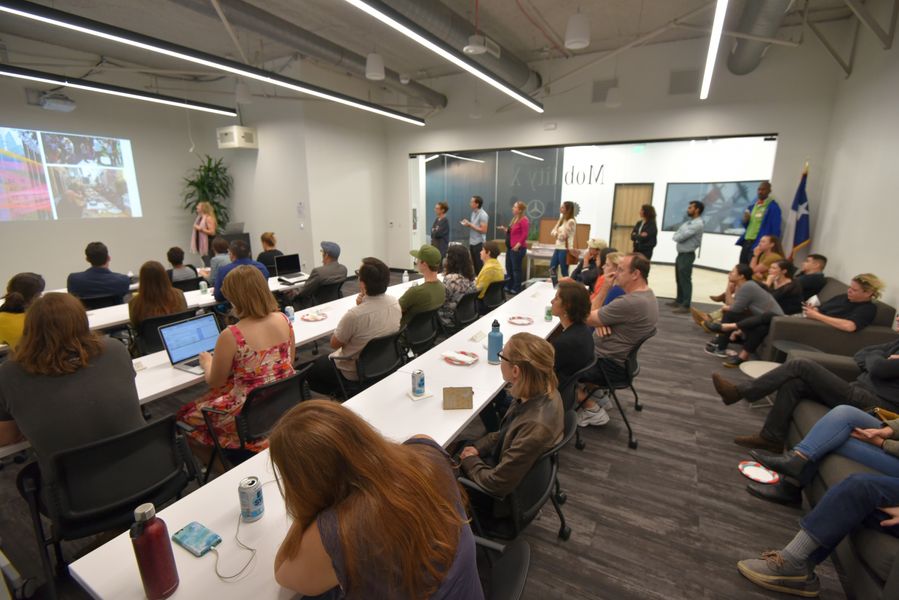 The Impact of Inclusivity: Diverse Perspectives on How Accessible Design Makes a Difference
Join Visa and fresh2design as we welcome our storytellers and allow them to share how inclusive, accessible design has created a positive impact in their day to day lives.
In the spirit of starting open and impactful conversations on the subject, attendees are also invited to participate in a Q&A session with our storytellers and experts.
Before, after, and during intermission of storytelling, attendees can interact with an Empathy Lab created in collaboration with our storytellers. This Empathy Lab will allow guest the opportunity to better acquaint themselves with some of the challenges faced, and experience the assistive technologies, innovative self-solutions and unique workstreams leveraged by our storytellers firsthand.
Most importantly, we hope the evening's stories, discussions and interactions inspire the forging of new paths and ideas so that the future of tech is available to all.
LOCATION
12301 Research Blvd, Building 3 Austin, TX 78759
ORGANIZED BY
Visa & fresh2design
INTENDED AUDIENCE
The evening is open to anyone interested in the concept of Accessible Design and is not limited by fields of practice/study or levels of experience.
12301 Research Blvd.
Building 3
Austin, TX 78759