The Intersection of Food & Design
November 6, 2019 8:30am - 10am
In this panel, designers and creatives in the food and restaurant industry will speak on the intersection of food and design. Food creators will describe how they break out of traditional food career paths to make space for new entrepreneurial ideas in a saturated industry.
The Hub, Trinity Hall
311 E 5th St.
Austin, TX 78701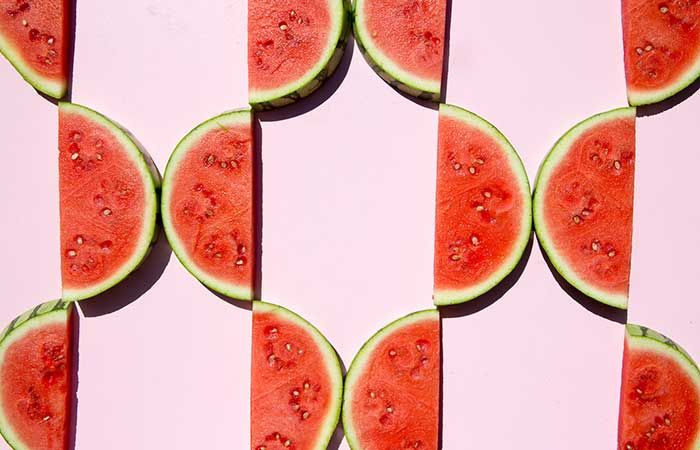 The Intersection of Food & Design
Have you ever worked in the service industry? Maybe you've been on the design end of an up and coming restaurant? Perhaps you've wondered how to brand your own business in food? Have you ever seen your favorite local dining spot close up and shut down? In this panel we will ask questions that help push our community to make space for individuals wanting to pursue a design focused career path in food and individuals creating food in a new way that calls for people to gather and share community more intimately. The panelists will discuss ideas for the design community on how they can leverage their skillset and elevate their own careers in the food and restaurant industry as well as offer their services to those being excluded.
The attendees will takeaway thoughts, answers, and networking on topics such as:
-What is the criticality of design-centric food?
-How do restaurants stay timeless through design?
-How can someone begin to brand themselves as a designer in the service and food industry?
-What is the drive behind supper clubs and new ways of gathering for meals?
-How does art and music help drive creativity in food creation?
-What space needs to be made in the community for design freelancing in food?
-How can designers in the community assist those being pushed out?
Join us for the interactive portion of the panel where each panelists will each have a sample of their design work as it relates their unique interpretation of design and art through food.
Speakers/Facilitators
The panel moderator is Taylor Francis who is a native Texan working in the Austin tech and design scene for over 5 years. Her current day job is making developers lives easier by providing simplistic ways to work with data. By night/weekend/short breaks in the day she is a home chef and has launched Do I Even Cook—a food book concept. The book's mission is to celebrate food through art + design and be a platform to celebrate individuals making a non-traditional career in food. The book is set to release in 2019.
Mackenzie Smith Kelley is an Austin and NYC-based photographer, art director and recipe developer. She is also the editor and co-founder of The World in a Pocket, an online project dedicated to better understanding the world through the lens of a dumpling (or a samosa, empanada, pupusa, etc). Last year, she photographed Priya Krishna's "Indian-ish, Recipe and Antics from a Modern American Family" which has quickly become a national treasure. Mackenzie's design skills and artistic interpretations of food behind the lens enable local entrepreneurs, chefs, and national food brands to showcase their goods and get the word out about their business. Event Cover Photo by Mackenzie Smith Kelley
Markus Carter was born in El Paso and raised in a family that loved cooking traditional and tasty food. Growing up food was the center of almost every family gathering and he developed a passion for cooking by watching and helping his family in the kitchen. In 2008 he moved to Austin and started working in some of the cities most iconic restaurants. His passion for hospitality turned his eye towards events, entertainment and management at La Zona Rosa. Later, he was able to combine his experiences in the culinary industry and large scale events by working for a start-up company based in New Orleans as the Chef De Cuisine. Dinner Lab was a popup dinner company that featured chefs and hosted events all over the U.S. A few years later he re-established his local roots at Farmhouse Delivery as Director of Culinary. Today, Markus is the Maitre D' at Comedor in downtown Austin. Also, his personal and professional experience has influenced him and his wife to operate Austin Secret Kitchen, an underground supper club that features Texas products in a tasting menu amongst an intimate dining experience in secret locations across Austin.
Walter Nichols is an Austin based musician and bread baker––crafts that, to him, are inextricably linked. After focusing on the arts through grade school, Nichols attended The University of Texas at Austin, receiving a degree in music composition. Since then, he has written concert music, scored film and video games, created music and soundscapes for theatre and dance, and produced records for himself and in collaboration with others. All the while, Nichols has nurtured his passion for bread-making, which, in his adolescence, sprung out of a passion for eating. (Others might relate.) Over a decade of self-teaching, Nichols's understanding of fermentation and the baking process deepened, culminating in the creation of Hello Bread, Nichols's cottage sourdough bakery which is operated out of his home. Bread baking and music, in partnership, continue to enthrall and inspire Nichols to this day; most recently, his music project Home Baker unearths and explores parallels and analogies between fermentation and music. His next release is slated for early 2020 on Oxtail Recordings.
Zach Horst is a graphic designer, letterer and illustrator living with his husband Taylor in Austin, TX. He is best known for typographic popups and chalkboard lettering (which he got his start with as a chalk artist at Whole Foods Market). Currently, he works as Brand Manager for McGuire Moorman Hospitality, where he keeps busy with everything from event posters to menu formatting to packaging design. He has previously freelanced for Workman Publishing, Facebook, Buddha's Brew Kombucha and Southwestern University. His work frequently involves lots of color, unconventional materials, odd folding techniques, and custom lettering wherever possible. Zach also spends as much of his free time as he can cooking with friends, running or kayaking, and adding to his and his husband's collection of objects that are the wrong size.
LOCATION
The Hub, Trinity Hall, 311 E 5th St, Austin, TX 78701
DAY
Wednesday, November 6th
ORGANIZED BY
Taylor Francis
INTENDED AUDIENCE
We believe our panel is open to anyone in the community.
311 E 5th St
Austin, TX 78701