The Lowdown: Stories You Won't See on Instagram
November 8, 2019 10am - 11am
Want more than just the highlight reel? Ever wondered about the struggles of someone with thousand plus followers on instagram who seemingly has it all figured out? We are not just what we post. In this panel, we will take a deep dive with 5 creatively accomplished Texas women as we look at what's beyond the grid.
701 Brazos St., 16th Fl.
Austin, TX 78701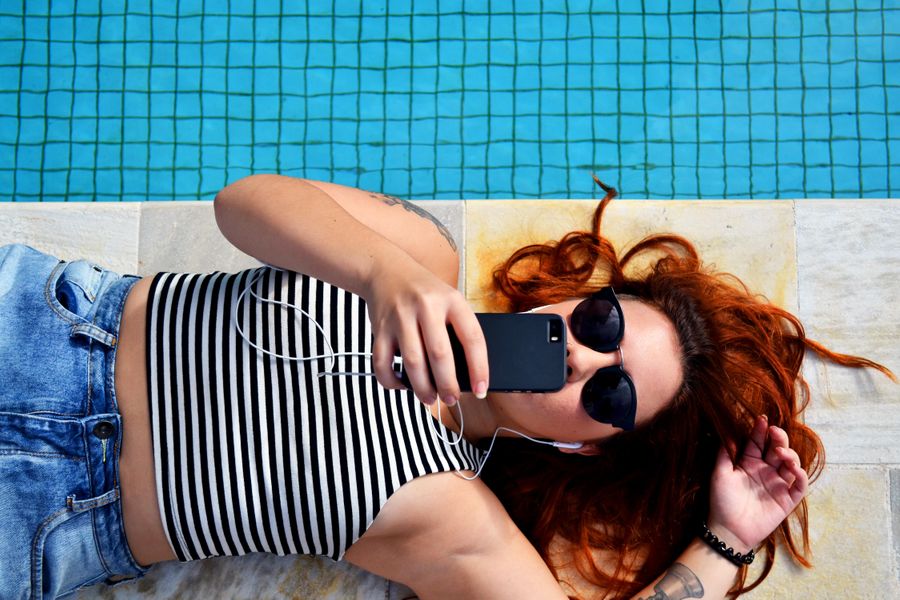 The Lowdown: Stories You Won't See on Instagram
Expect candid storytelling, personal experiences & serious myth-busting around the journey to success. Get inspired as we peel back a layer of transparency and examine some of the places we have felt stuck. Walk away feeling connected and encouraged with new ideas and practical ways on how to work with struggle.
Topics will include: Burnout, boredom, comparison, getting fired, conflict, loneliness, mindfulness, emotional health, & community.
Speakers / Facilitators
Kelly Thompson, Founder & Creative Director at KTOM Creative
Kelly Thompson is an award-winning, multi-disciplinary independent creative professional specializing in graphic design, brand identity and illustration. With a professional background in branding firms and an expertise in packaging design, she has cultivated a combo that packs quite a punch. She has worked on a wide variety of projects over the years, but her niche lies in the development of innovative concepts that truly resonate with people. With over 10 years experience working with brands, Her background in the industry means she knows what you need before you ask. She understands that effective design is about communication and problem solving. Kelly is a fresh thinker rarely satisfied with the status quo and strives to make work that feels fun, human and inspiring. She currently resides in Austin, TX where she can be found working on her latest side project, catching rays at Barton Springs or wondering if she could have worded that conversation better.
Instagram: @ktomcreative • @howdy_ktom
Website: ktomcreative.com
Kelly DeWitt, Founder & Creative Director at KKDW
Kelly DeWitt is the founder of KKDW, a multidisciplinary design and fabrication studio based in the Texas Hill Country. Along with her team, she works to transform spaces like restaurants and storefronts into experiences that feel good and look pretty by enlisting her arsenal of skills that include interior design, woodwork, metal fabrication, and styling. On a mission to promote an inclusive approach to the design and construction world, Kelly is perhaps most passionate about empowering others through education. To this end, she teaches classes like "Welding Basics" and "Women's Woodworking," and works to actively bring an element of tenderness to construction. Kelly's most recent pursuit is Mangroves, a creative studio that offers services to help small businesses and entrepreneurs build their brand and their audience. Her work has been featured in publications such as Texas Monthly, Dwell, Wallpaper Magazine, and Elle Decoration.
Instagram: @k_k_d_w
Website: http://kkdw.co/
Lauren Dickens, Owner & Creative Director of Lauren Dickens Studioworks
Lauren Dickens is an independent creative living and working in Austin, Texas. With over a decade of experience in the industry, she's developed a broad skill set, ranging from typography and illustration to branding and copywriting. Through all these practices she focuses on thought-forward design, and strives to create work that is clear & communicative, witty, and at times provocative. She's worked for larger clients like Target, Facebook, and Patagonia, but she also loves building brands from the ground up with smaller folks who are passionate and bold. She's inspired by her Texas roots, dad jokes, beers and dogs, the memory of her mother, Townes Van Zandt, building fires, and the open road. Other hobbies include getting buckets, running, collecting hot sauce and cowboy hats, and talking about how she's going to learn the drums.
Instagram: @el_dick
Twitter: @ el__dick
Website: www.laurendickens.cool/
Emily Eisenhart, Artist and Designer
Emily Eisenhart is a multidisciplinary artist and designer based in Austin, Texas. The daughter of an artist and anthropologist, she grew up with a paintbrush in one hand and a field book in the other. She is constantly exploring, and her work is heavily inspired by the textures, patterns, shapes, and natural colors around her. While painting and illustration are her forte, she often experiments with new styles and media. She has painted on all scales, from tiny portraits to 150-foot murals, and has designed everything from tour trucks to animated videos. Operating at the intersection of the design and art worlds, her work is simultaneously strategic and spontaneous.
With a background in Anthropology, she is ever curious, weaving research into her inspiration for motif and color palette development. She approaches many of her projects as an ethnographer, diving deep into the culture of a place, working to create dynamic, story-driven artwork. She believes that art is especially powerful when it is able to capture the spirit of a community or a place and share and celebrate that with others.
Prior to opening her own studio, she cut her teeth at the world class design firm IDEO where she worked with clients such as Nike, Microsoft, and The Bill & Melinda Gates Foundation. As an independent artist, she has collaborated with wide-ranging brands the likes of Starbucks, Keds, Madewell, and W Hotels, in addition to a diverse array of clients around the country and in her home base of Austin, Texas.
Emily is hardwired as a collaborator, continually partnering with other creatives. She is the co-founder of an Austin-based all-female artist collective, Broad Studios (www.broadstudiosatx.com). The large studio space is home to woman-owned businesses and often opens its doors to the community for workshops, events, and artisan markets.
Instagram: @emily.eisenhart
Website: www.emilyeisenhart.com
Erinn Leigh - Co-founder and Owner at Sukha Yoga
Erinn Leigh is a mama of two tweenagers, co-founder and owner of Sukha Yoga Austin and has used life's ordinary and extraordinary struggles and challenges as doorways to wisdom, connection and success! Throughout the last 20 years as both student and teacher on the yoga and meditation path, she has become a beloved teacher and mentor to so many in the locally and nationally. Erinn is a passionate advocate for using the tools and techniques of meditation to more skillfully parent, run her businesses, communicate in relationship, and live life more easefully and genuinely. Erinn leads global meditation and yoga retreats, and is currently working on her first meditation book to bring a down to earth approach to ancient practices. In living the practices with a sense of humor and reverence she hopes to inspire people to build loving and compassionate relationships with themselves.
Instagram: @mamasuka • @sukhayogaaustin
Website: https://sukhayogaaustin.com
LOCATION
701 Brazos St Austin, TX 78701
ORGANIZED BY
Kelly Thompson
INTENDED AUDIENCE
Anyone who has felt stuck and is looking for conversation and inspiration on how to work with and sit in struggle.
701 Brazos St.
16th fl
Austin, TX 78701